India: Crude Oil Imports (Ton th) 2007-17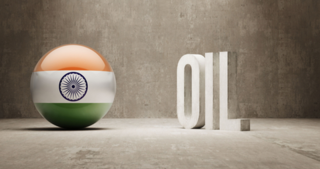 At the end of 2007, India's Crude Oil Imports stood at 111,500 Ton th, by the end of 2017 this number was 213,930 Ton th. Using insights from the CEIC India Premium Database, we looked at how the import of crude oil progressed for India in this time period. By 2010 the country imported 159,260 Ton th, 184,800 Ton th by 2013 and 202,850 Ton th by the end of 2016. This is a 102,430 Ton th increase between 2007 and 2017.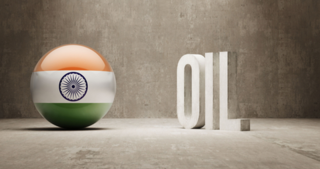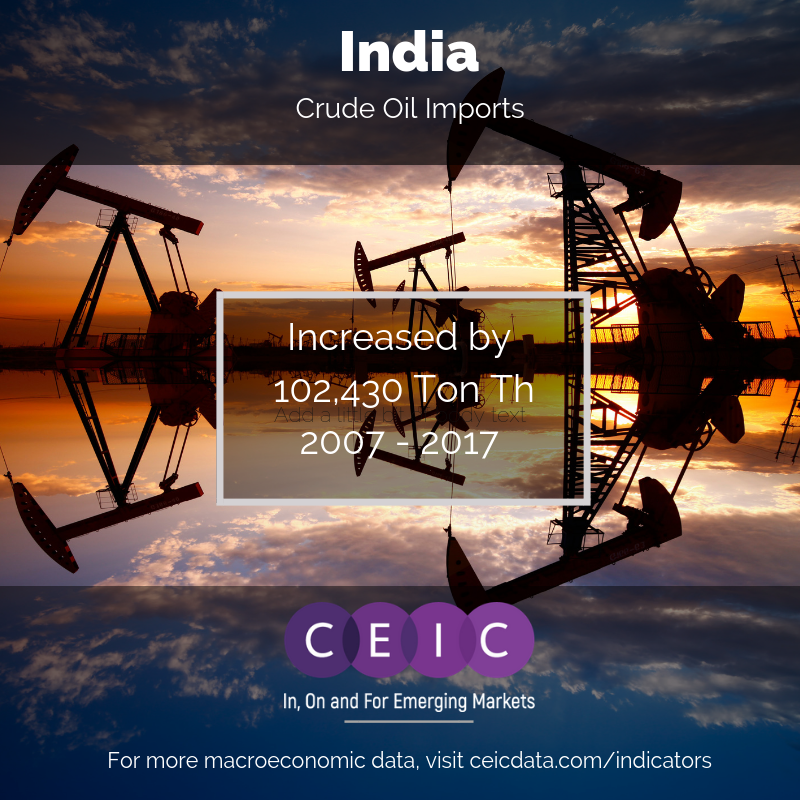 This data was taken from the indicator pages on the CEIC website. More detailed data and analysis can be found in the CEIC Global database - get in touch for a free demo to gain access.
Country
Industry