India Budget 2017/18 - Key Changes and their Impact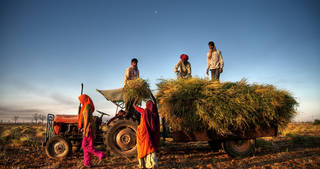 The 2017/18 Budget for India was announced last week by Financial Minister Jaitley, and it appears to have been positively received. We've taken a look at the key areas of the announced budget and their impact on the Indian economy.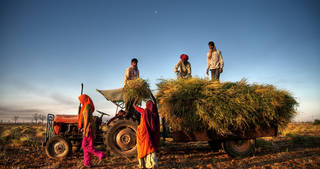 By Alex Cull - Marketing Manager and Georgi Ninov - Research Analsyt
Indian Financial Minister Jaitley announced the 2017/18 India budget last week, which appears to have been positively received. Stock markets reacted positively to the announcement rising from 27.7 points to 28.1. The budget was presented earlier than usual and seemed to have some key focuses:
Taxes
Income tax has decreased to 5% for those earning between Rs2.5 lakh and Rs5 lakh a year. Other than this change, taxes were mostly not affected mainly due to the government expecting to implement the Goods and Services Tax (GST). The government's revenue from income tax stood at 2.8 million Rupees in March 2016.
Infrastructure
This year's budget seemed to invest heavily into infrastructure, especially the railways. For the first time the railways budget was presented as part of the Union budget as opposed to separately. An additional 3,500km of railway tracks will be constructed which will increase traffic volume. Railway expenditure was at 1.68 million Rupees in March 2016, and this is expected to rise to 1.89 million by March 2018.
Digital economy
With the drastic decision towards demonetization Modi announced backed in November 2016, the 2017/18 budget showed strong trends towards a digital economy. ATM numbers in India have been slowly increasing in the past year with the total number of ATMs available increasing from 205,000 in December 2015 to 220,000 in December 2016. Similarly, the number of POS machines have increased from 1.25mn to 1.71mn in the same time period.
To learn more about the Indian 2017/18 Budget, check out CDMNext. For those who aren't customers, explore our India Premium Database or look at ways to gain access to CEIC Data.
Country