Bank Deposit Growth Continues even as Restriction on Cash Withdrawals are Removed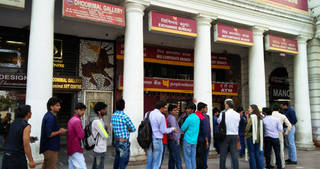 As the effects of demonetization come into fruition within India, our Product Specialist Prithiraj Panigrahi evaluates the implications the aftermath is having on the Indian banks and public cash levels.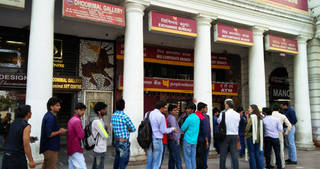 By Prithraj Panigrahi - India Premium Database Product Specialist
One important aspect of demonetization was the rush of funds in the form of deposits to banks. This provided the much needed cash to banks already struggling for liquidity. Further banks were able to lower their cost of funds, irrespective of a neutral stand by the Central Bank. The analysis shows, in terms of year on year percentage growth, the deposits with Scheduled Commercial Banks (SCB) and the currency with public on the right hand axis. Deposits jumped from 9.82% on 28th Oct. to as much as 15.9% by the 9th of December and has gradually declined to 12.12% by the 12th May. This is still well above the pre-demonetization level. On the 8th Feb all limits and restrictions on cash withdrawal from saving accounts were removed. As the graph indicates the currency held by the public has rapidly grown to 82.5% of the pre-demonetization level, as on the 12th May.
The SCBs are still experiencing abundant liquidity, as credit growth is low at 5.6%, as on the 12th May. The excess liquidity with the banks, have been mostly invested in govt. securities, leading to the lowering of yields. This has also helped to bring down the marginal cost of lending for banks. The stickiness of the deposit growth rate is welcome, but an improvement of the credit growth will balance out the play.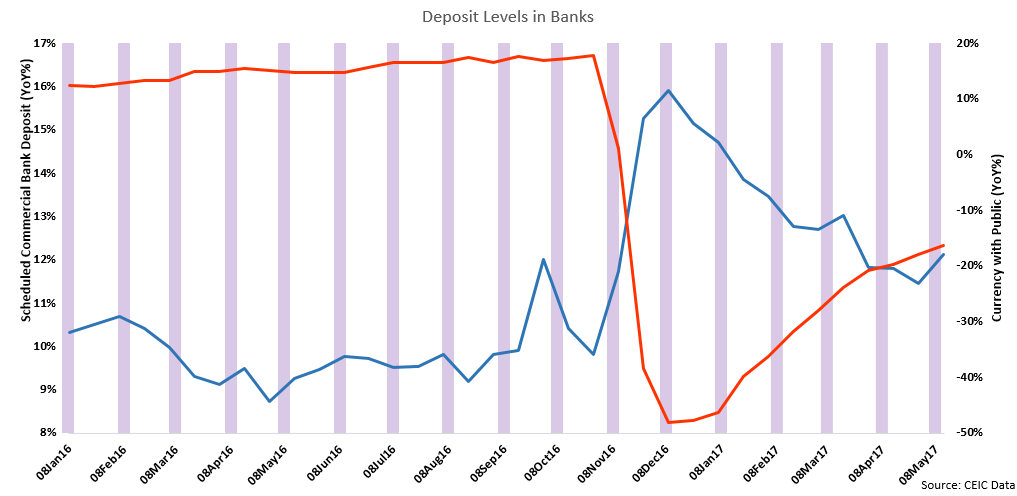 This analysis was undertaken using the India Premium Database which, if you have the correct subscription, can be accessed via CDMNext. For those who aren't customers, try the Indian Premium Database and others with our 10 day free trial. 

Country