Indian banks strike against "anti-people" reforms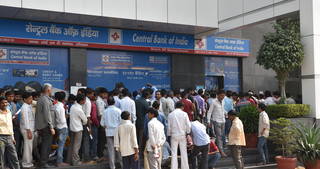 A body of nine union banks organised a one day strike on February 28th to voice their opposition to the recent reforms and changes occurring through the Indian banking system, which in turn is having a dramatic effect on their economy.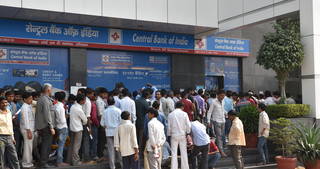 By Georgi Ninov - Research Analyst
Around one million bank employees went on a one-day strike on 28th February across India to protest against a number of issues that have recently impacted the country's banking system. The strike affected around 85,000 branches of commercial banks and more than 105,000 branches of co-operative banks.
The strike was called by a body of nine bank unions, the United Forum of Bank Unions (UFBU), and its goal was described as a protest against the government's "anti-people banking reforms". The unions are demanding compensations for bank employees for the extra hours of work and stress during the 50 days following November 2016's demonetization as well as a wage revision. In addition to this, the unions will demand decisive actions against stressed assets and the big borrowers responsible for them. Moreover, they are protesting against the impending merge between SBI and its five associate banks.
The strike is expected to affect cheque clearances and cash operations. ATMs are also likely to be emptied. However, private lenders were not taking part of the strike as they are not part of UFBU. The online banking operations also were expected to function normally, since some IT departments were granted exemption from the strike.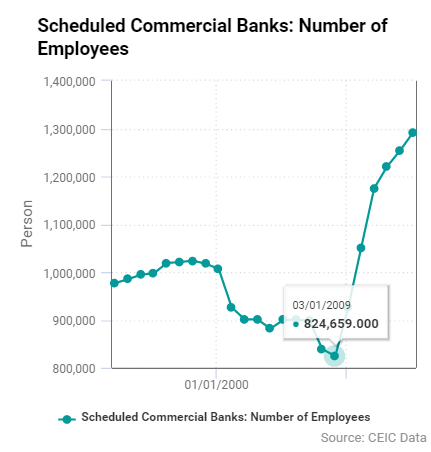 For more analysis on the Indian banking system, check out the gallery in CDMNext. For those who aren't customers, explore ways to gain access to CEIC Data.
Country
Industry