France under Hollande (2012-17)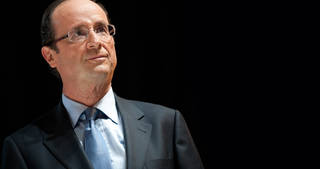 With current President François Hollande withdrawing from the French election this month after the lowest approval rating in the history of the French Fifth Republic, Georgi Ninov from the CEIC Insight Team questioned whether he had really performed so poorly during his 5 years to warrant this response.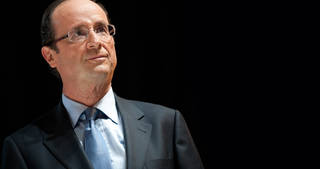 By Georgi Ninov - Research Analyst
The French presidential election which is to be held on April 23, 2017 (with a possible run-off on May 7) will be a major test for the nation in terms of its liberal and pro-European future, especially after shocks such as Brexit and Donald Trump's election in 2016. Even though current president François Hollande is eligible to run for re-election, his dismal approval rating (4% in November 2016 – a record low in the history of the French Fifth Republic) motivated him to withdraw from the presidential race. CEIC examines France's economic performance during the five years of Hollande's presidency (May 2012 – April 2017) and the situation that the next president will inherit.
GDP
GDP growth has been slow but stable in the period 2012-17. When Hollande took over GDP was growing at 0.26% and in Q4 2016, France grew at 1.12 with no quarters of negative growth in between. Nevertheless, GDP growth is below EU's average level of 1.85 and lags behind France's peers Germany and UK.
Unemployment
Hollande inherited an unemployment rate of 9.7% in Q2 2012 and as of Q4 2016 it stands at 10% indicating a slight increase and failing to catch up with the gradual decrease for the EU area since 2013 (standing at 8.2% in Q4 2016). The lack of success in battling unemployment is a major reason for Hollande's decision not to seek re-election as he had promised to show progress in this area in order to go for a second mandate.

Government Debt
While the GDP is growing since 2012, the same can be outlined for government debt – from 89.5% of GDP in 2012 to 96% in 2016. France still cannot compete with EU's major indebted countries like Greece and Italy, but ranks below Germany's 68.3%.
Current Account Balance
Current account balance is an area which sees slight improvement at the end of Hollande's presidency. While the country still runs a deficit (0.04%) it is less than Q2 2012 (1.7%) and was overall stable during Hollande's presidency. However, this level is still far from Germany's surplus at Q4 2016 (7.6%) and below EU area's average. In addition to this, France was able to achieve a quarterly surplus only on two occasions in the period 2012-2017.
Consolidated Fiscal Balance
France's fiscal deficit in 2012 was 4.8% of GDP. In 2016 the deficit decreased significantly – 3.3%, although it still fails to meet the EU's target of under 3% and is way below Germany (0.8% surplus), and the Euro Area (1.8% deficit). Hollande's tax policy as well as cuts in public investment have contributed to this development.
Inflation
Overall, inflation growth in France has been lower than EU average, Germany or UK during Hollande's presidency. During the second half of 2016 and beginning of 2017, annual consumer price index growth rose rapidly (1.4% in January 2017) but is still lower than the levels in the middle of 2012 (around 2%).
For more information on the French economy, check out the Insight template in CDMNext. For those who aren't customers, try a trial of our data to explore our data and analysis.
Country
Industry