GEM Newsletter: Can ASEAN Withstand US Tapering?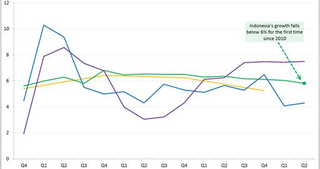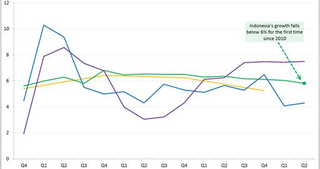 ASEAN Real GDP growth remained largely unchanged in the second quarter of 2013, amid tapering of the US Federal Reserve's (Fed's) asset repurchase programme putting the budding recovery in ASEAN at risk. The IMF pared back its 2013 growth projection for ASEAN from 5.9% to 5.6% in July 2013, citing new downside risks in the region. The Philippines' year-on-year GDP growth was 7.50%YoY in the second quarter, slightly higher than the 7.43% observed in the first quarter, while Indonesia's economy grew less than 6% for the first time since 2010. Elsewhere, Malaysia's growth moved upwards from 4.07% to 4.30%, though it paled in comparison to the 5.6% growth rate experienced during the same quarter of 2012.
However, despite capital outflow as global investors re-evaluate their investment positions in ASEAN in light of the heightened risks, there are good reasons to remain bullish on the region. Growth in ASEAN has been largely supported by solid fundamentals, including a relatively young population boosting the workforce, high saving rates (rechanneled for investment) and strong government fiscal support. These strong fundamentals should help the region avoid a sharp downturn and should ease it into a sustained recovery in the long term, despite a possible cyclical downturn stemming from the Fed's tapering, which is expected over the coming months.
GEM Highlights
By the end of 2012, the Philippines Household Debt is just 5.96% of GDP, consistently one of the lowest ratios among its other Asian counterparts.
Argentina and Chile recorded the highest Retail Sales among North and South American countries, with year-on-year (YoY) growth rates of 15.3% and 12.0% respectively in August 2013.
China, the UK and US were the countries with the highest inward Foreign Direct Investment in Q2 2013, having values of USD61.3 billion, USD40.8 billion, and USD37.9 billion respectively.
South Korea is the only Asian country witnessing declining YoY growth in House Prices since December 2012, having reached 0.46 % in September 2013.
Short Term Interest Rates have hit record lows in CEE countries, including Bulgaria, Czech Republic, Georgia, Hungary, Latvia, FYR Macedonia, Poland and Romania.
After going through recession in 2012, Paraguay has hit back strongly in 2013, recording two consecutive quarters of Real GDP Growth exceeding 10% YoY (13.3% and 14.7% in Q2 and Q1 respectively). Mongolia and Macau also achieved similar double digit growth of 10.24% and 12.40% year-on-year respectively during the second quarter of 2013.
Discuss this post
and many other topics in our
LinkedIn Group
(you must be a LinkedIn member to participate). Request a
Free Trial Subscription
.
Back to Blog