Foreign Exchange Reserves (Asian Markets)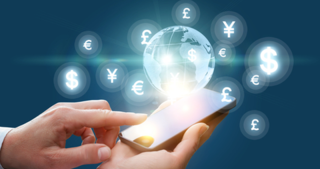 We explored the foreign exchange reserves of select Asian economies, namely China, Taiwan, Malaysia and the Philippines. At the end of September and October 2018 respectively, China's foreign exchange reserve stood at 3,087,025 USD mn and 3,053,098 USD mn, Taiwan at 460,441 USD mn and 460,178 USD mn, Malaysia at 99,538.99 USD mn and 98,200 USD mn and the Philippines at 65, 692.10 USD mn and 65,251.03 USD mn.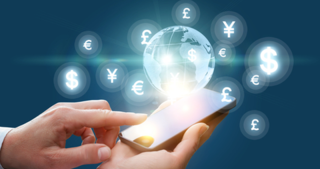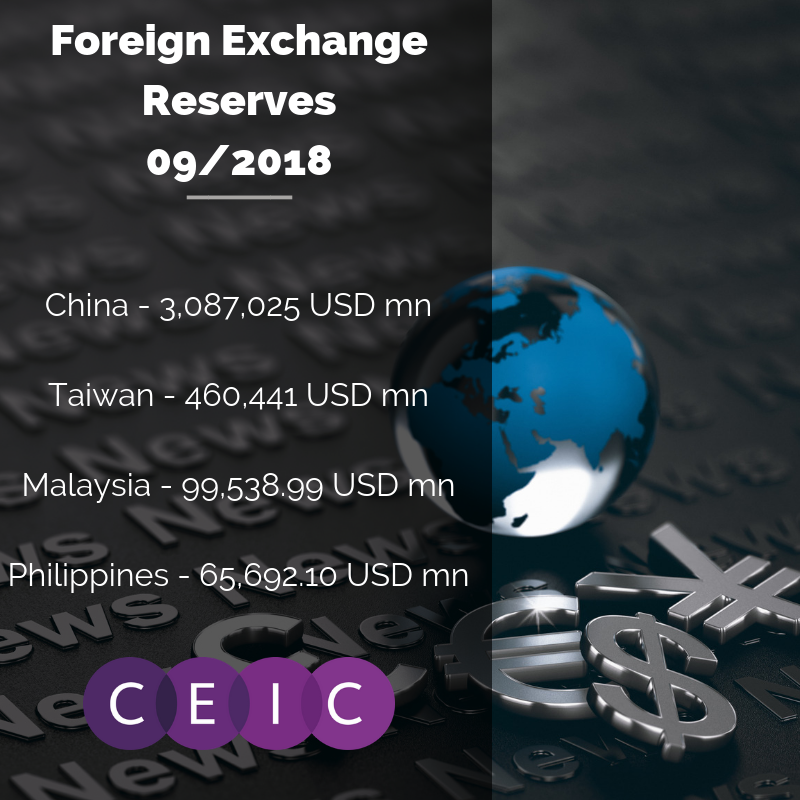 This data was taken from the indicator pages on the CEIC website. More detailed data and analysis can be found in the CEIC Global database - get in touch for a free demo to gain access.