Energy Generation in select Asian Markets
Just how much energy is being generated in Asia? We took a look at select Asian markets to see how much was being generated on a monthly basis. June 2018, China generated 555,060 GWh of electricity, Japan 68,490.11 GWh, Korea 44,494.68 GWh and Singapore 4,445.90 GWh of electricity. For July China generated 640,020 GWh of electricity, Japan 85,595.28 GWh, Korea 51,956.46 GWh and Singapore 4,579 GWh of electricity.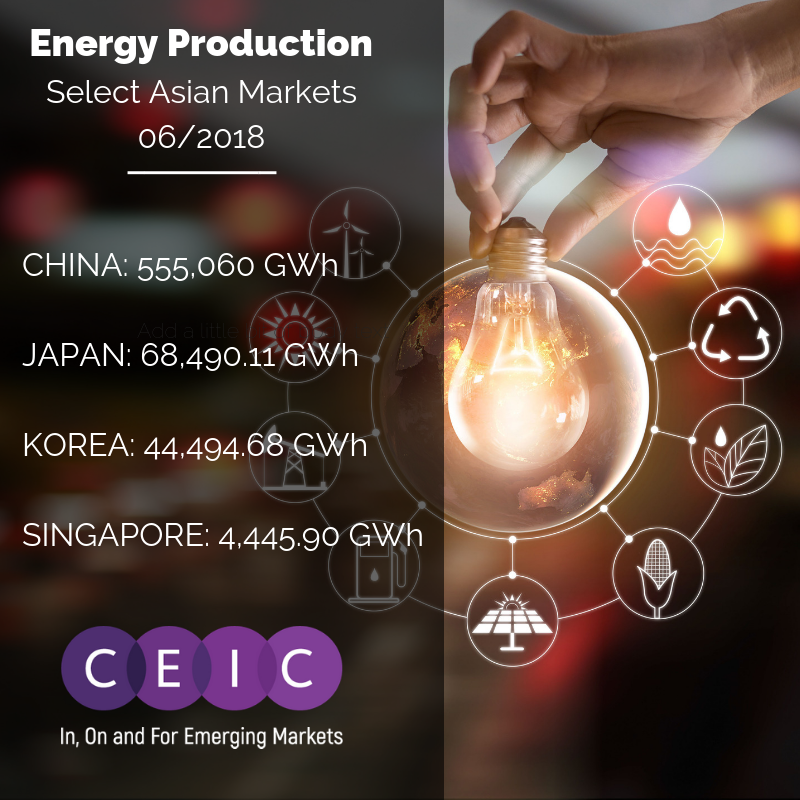 This data was taken from the indicator pages on the CEIC website. More detailed data and analysis can be found in the CEIC Global database - get in touch for a free demo to gain access.