Developing Indonesia's Youthful Population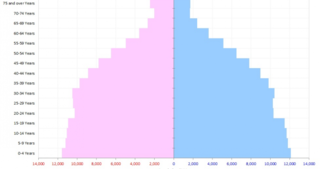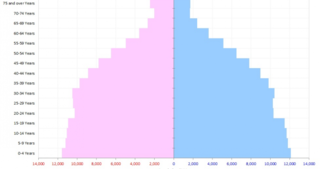 CEIC Indonesia Data Talk:
Indonesia's population is relatively young, with an estimated median age of 23.06 years projected for 2013. Its median population age has generally remained just above 22 years old since 2007 with the median age for females generally higher than that of the male population since 2000; the male-female ratio is approximately 1.01 as of 2013. This relatively young population is typically perceived as a boon, especially in the context of acquiring an able labour force for boosting Indonesia's growth potential and development. Indonesia is projected to have a population of 250.40 million in 2013, of which 180.88 million are 15 years old and above. However, despite its relatively young population, several issues stand out in Indonesia's drive to harness its labour force towards national development. Firstly, despite a large labour force, a relatively large cohort lacks access to formal education. An August 2012 survey by the National Bureau of Statistics reveals that approximately 9.73 million Indonesians of age 15 years and over has not attended formal schooling, while a further 24.05 million Indonesians have not completed their primary school education. Indeed, only 53.24 million Indonesians (or 30.6% of working age population) have completed their high school education or their tertiary education at academies and universities. The country's inability to provide greater education coverage to its labour force raises concerns for its ability to adequately support the transition towards modernising its production facilities and leaping into a more technologically-intensive production stages.
Secondly, despite its relatively large population base and its availability of land (almost 2 million km²), Indonesia's population density tends to be skewed towards certain geographical regions with an emphasis on Sumatra (population of 53.87 million, spread over approximately 473.61 thousand km²) and Java (population of 142.76 million over 132.11 thousand km²) compared to Kalimantan and Sulawesi (with only 14.81 million and 18.34 million people over 593.46 thousand km² and 189.22 thousand km² respectively). This threatens to exacerbate the wealth disparities between the richer Sumatra and Java regions and the largely undeveloped Kalimantan and Sulawesi regions, potentially leading to the perception of disenfranchisement in the less developed regions. In addition, the disparities may serve as a vicious cycle, encouraging further transmigration as the development of Sumatra and Java continues to be prioritised in favour of other regions. Indonesia's large, youthful and growing population may serve as a key opportunity to enhance both its production and consumption base. However, like most opportunities, Indonesia's population must be properly developed to maximise its potential gains to the country at large, while managing rural development so as not to disadvantage some of its less populous regions.
Discuss this post
and many other topics in our
LinkedIn Group
(you must be a LinkedIn member to participate). Request a
Free Trial Subscription
.
By W. Meytha - CEIC Analyst
Back to Blog