China VAI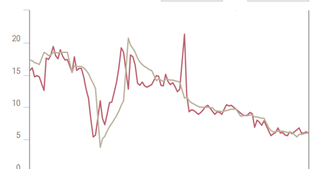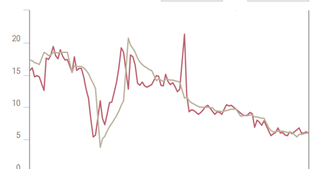 CEIC Gallery/Emerging Economies - October 7th, 2016
Summary
China's value-added industrial output grew the fastest in five months in August, namely, 6.3% YoY. The increase in industrial output, despite some factories suspending production ahead of the G20 meeting in Hangzhou in early September, slightly beat the market forecast of 6.2% YoY. As an important economic indicator, industrial output measures the output of Chinese companies with annual main business revenue of more than Rmb20mn (3 million U.S. dollars).
Overall Growths
China's value-added industrial output grew 6.3% YoY in August, the fastest in five months. The increase was 0.3ppt and 0.2ppt faster than that for July and the same period of last year, respectively. On a month-on-month basis, VAI growth slightly quickend to 0.53%.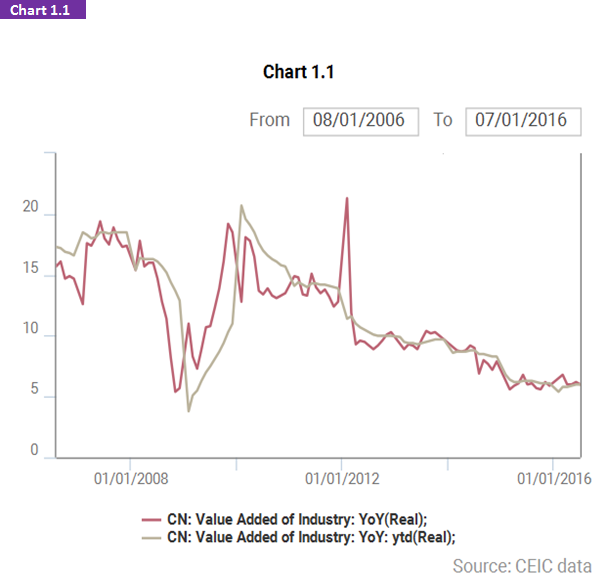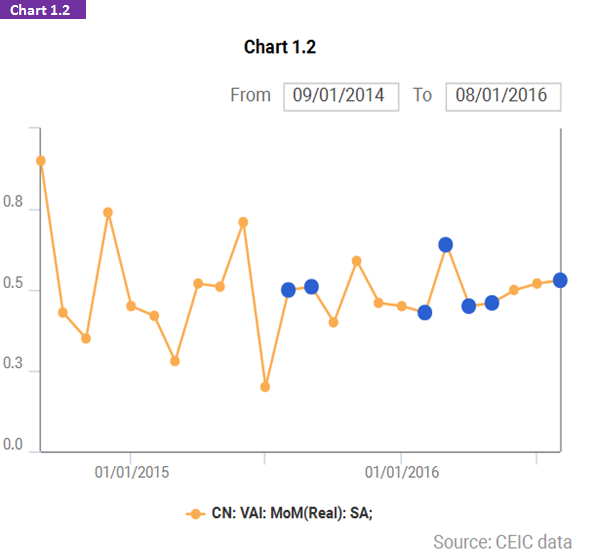 Major Types of Companies
By type of company, foreign companies incurred the fastest growth in August while kept a strong grwoth momentum, namely, 6.7% YoY, 1.6ppt faster than that of July. As the major component, SOEs saw picked-up growth from 2.9% YoY in July to 3.6% YoY as end of August. In contrast, decline of companies with collective ownership further widened by 2.6ppt to -4.1% YoY. Similarly, output from partnership joint venture dropped 1.5% YoY.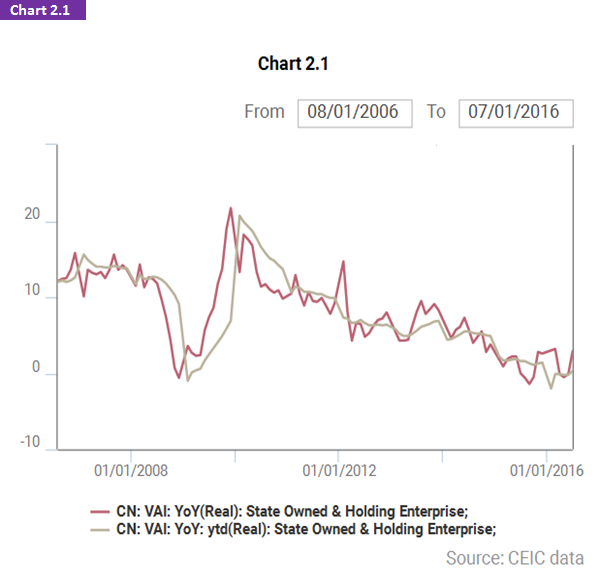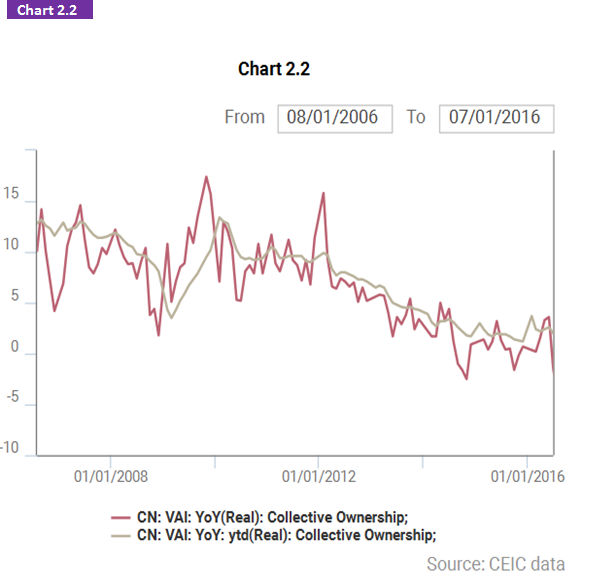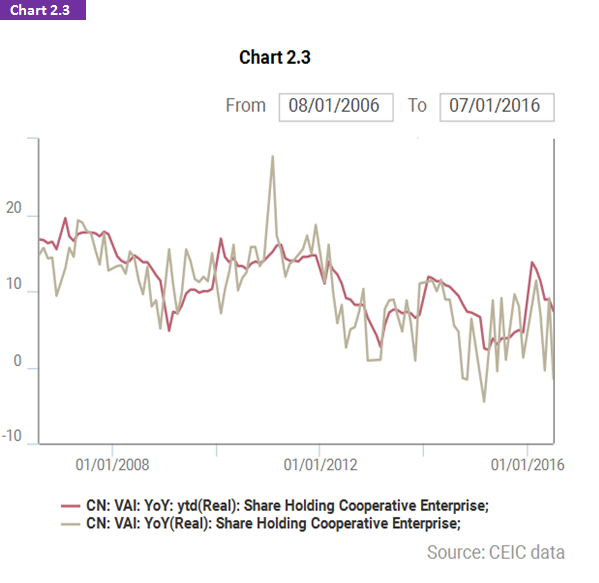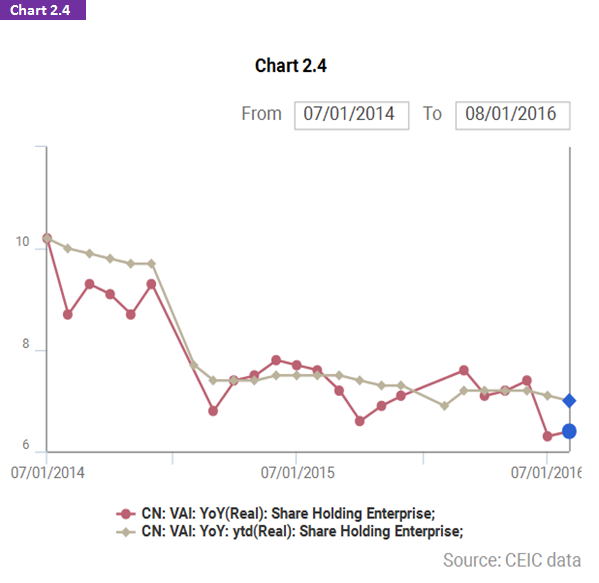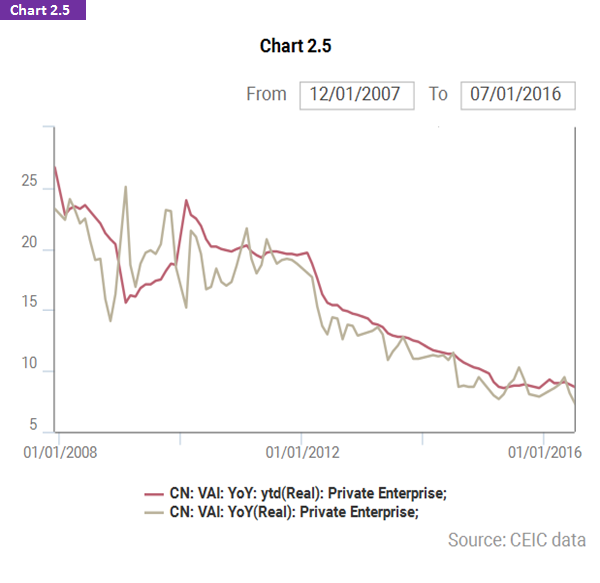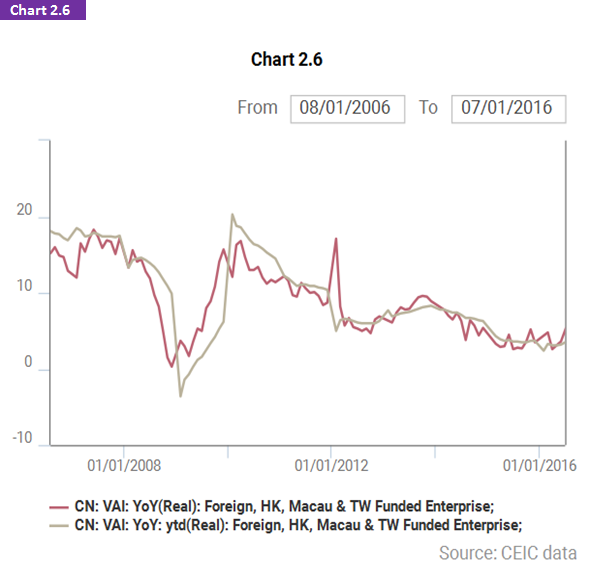 Major Industries
Chart 3.1 & 3.2: YTD output from heavy industry rose 9.8% YoY, faster than that of light indutry (+8.5% YoY). In August, monthly growths of heavy and light industries accelerated by 1.5ppt and 1ppt to 10.8% and 9.2% YoY, respectively.
Chart 3.3: Under the impact of capacity reduction, output of mining industries continued to decline 1.3% YoY. However, the decline narrowed by 1.8ppt, sending a positive signal.
Chart 3.4 & 3.5:Total output from manufacturing maintained a YoY growth at 6.8% while EG (electricity, gas & water production and supply) moved ahead by rising 7% YoY.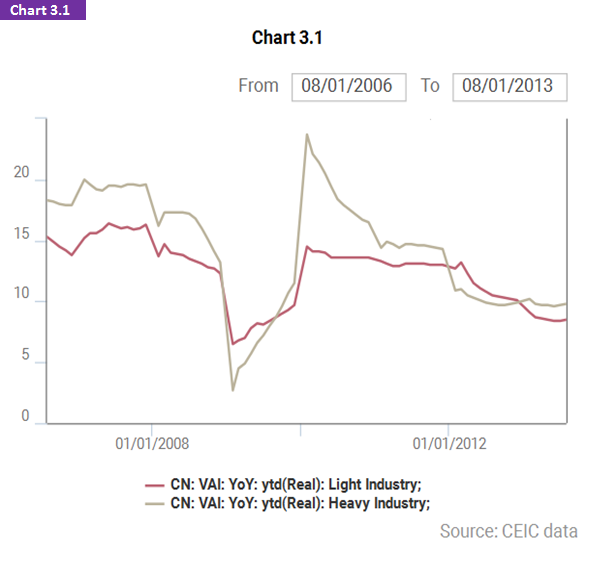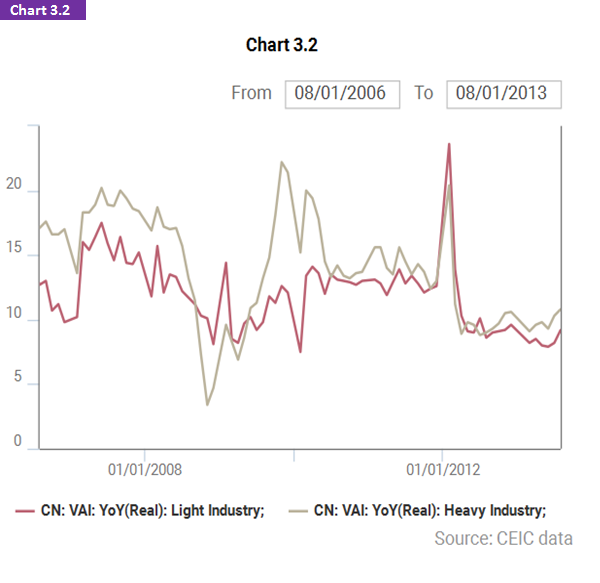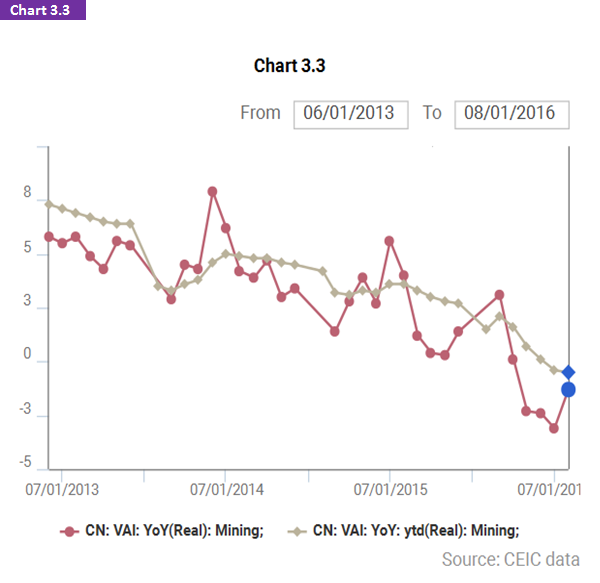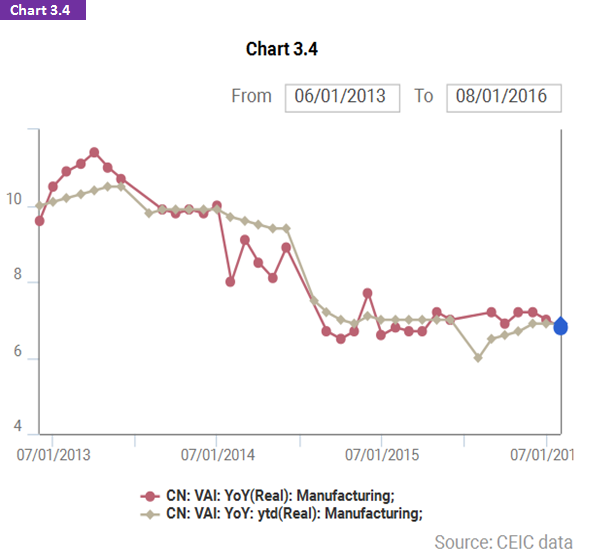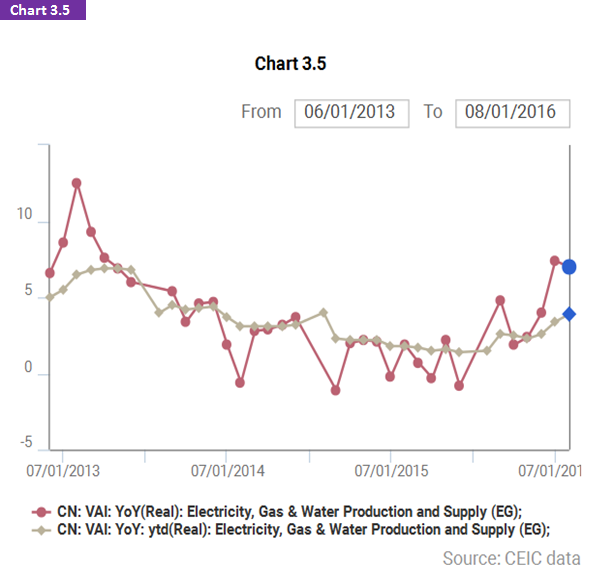 Discuss this post and many other topics in our LinkedIn Group (you must be a LinkedIn member to participate). Request a Free Trial Subscription. Back to Blog Summary