China Producer Price Index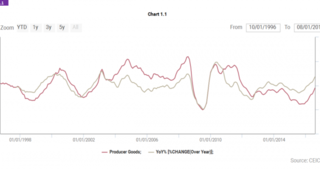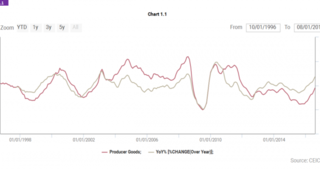 CEIC Gallery/Emerging Economies - October 6th, 2016
Summary
The producer price index (PPI) dropped 0.8% YoY in August, the slowest pace of decline since April 2012, slightly better than the expectation of -0.9% YoY, mainly affected by 1% YoY decline in the price of industrial products. Among which, prices of mining and quarrying dropped 3.2% YoY vs. 2.3% YoY decline of raw materail as well as -0.4% YoY of manufacturing prices.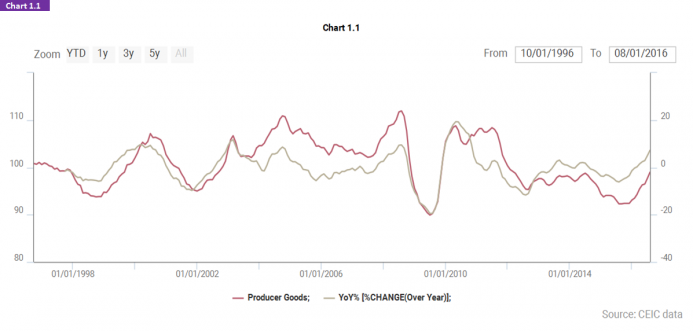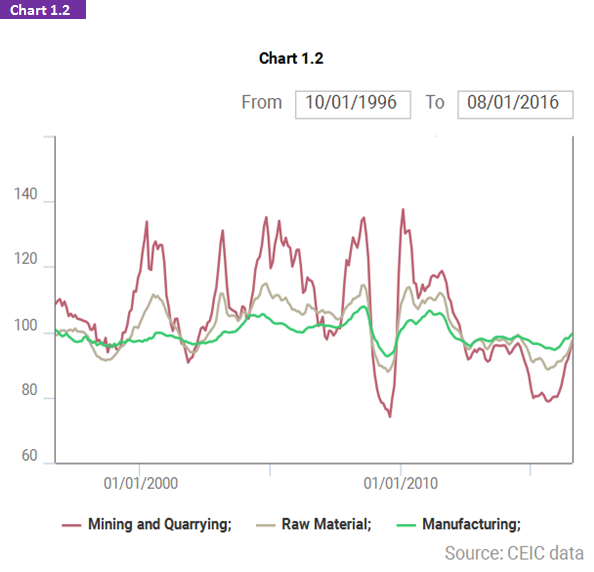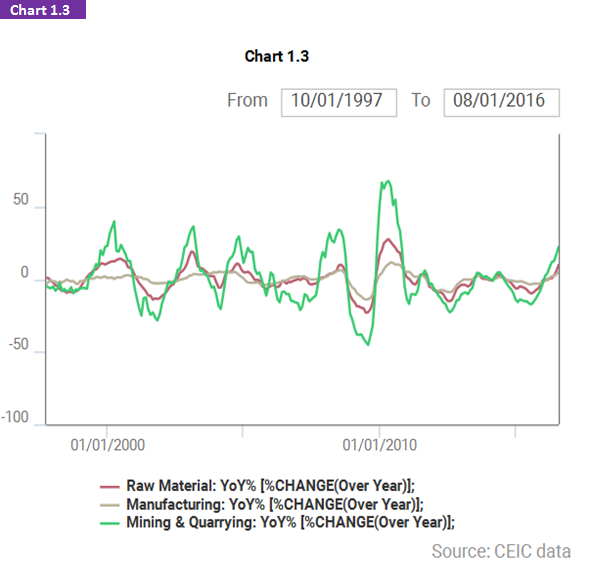 Consumer Goods
Chart 2.1: Different from industrial PPI, prices of consumer goods flattened in August.
Chart 2.2 & 2.3: Among which, food saw 0.1% YoY increase in price while durable goods saw a decline of 1.3 % YoY. Prices of clothing and daily sundry article rose 0.8% YoY and 0.7% YoY, respectively.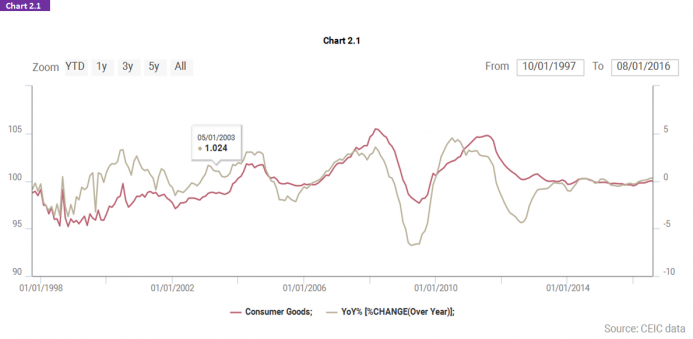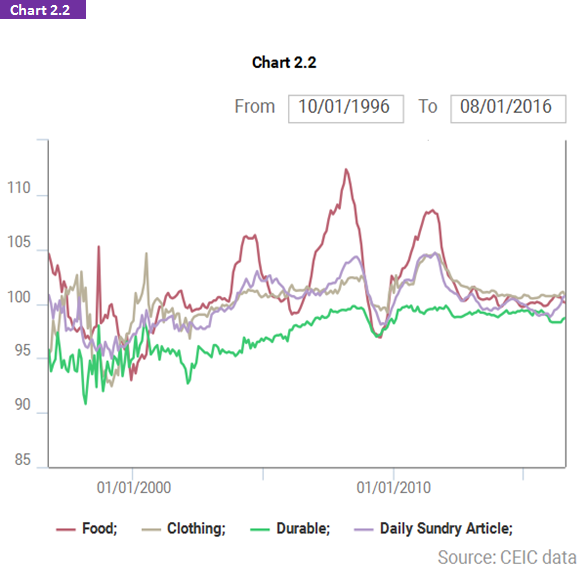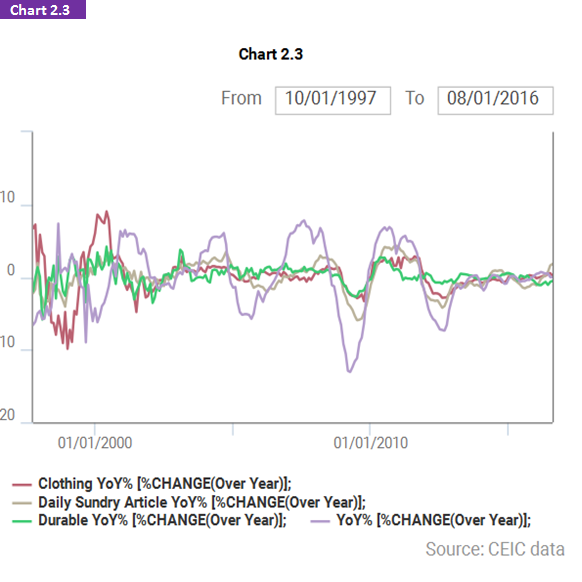 Major Industries
Chart 3.1 & 3.2: In August, both ferrous and non-ferrous metal smelting & pressing saw accelerating growth after the previous declining trend reverted in July, namely, 6.5% YoY and 0.8% YoY, respectively.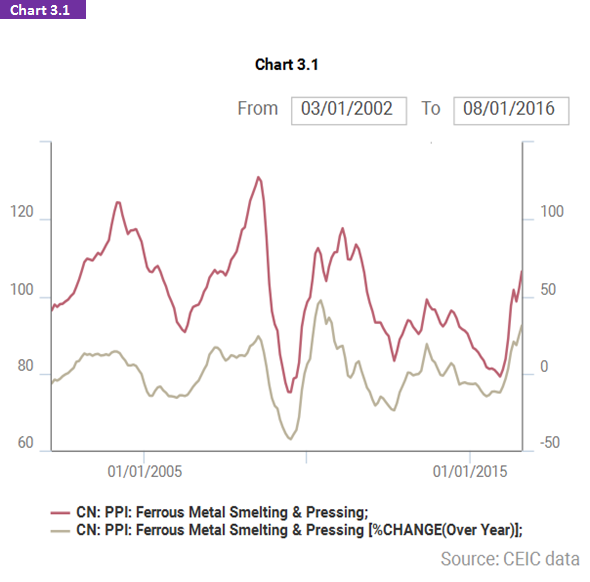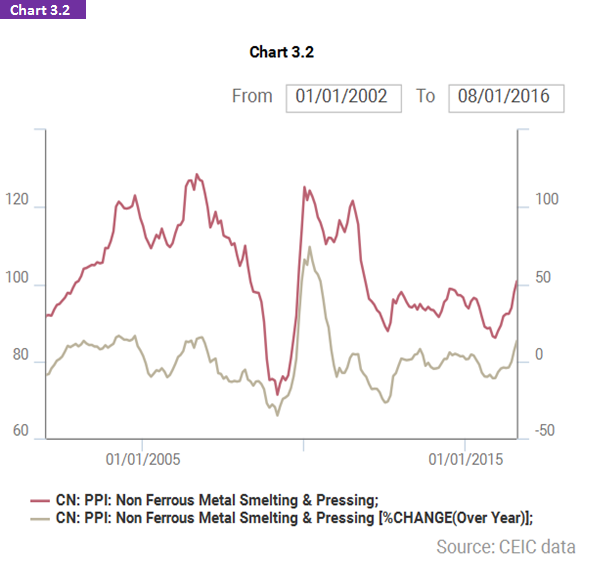 Month-on-Month
Chart 4.1 & 4.2 & 4.3: On a month-on-month basis, industrial PPI rose 0.3% MoM, driving overall PPI up by 0.2ppt. Among three sub-indexes, mining & quarrying prices dropped 0.3% MoM while raw materials and manufacturing prices saw MoM increases of 0.1% and 0.4%, respectively.
Chart 5.1 & 5.2 & 5.3: Prices for consumer goods dropped 0.1% MoM in August, among which food and clothing prices dropped 0.1% and 0.2% MoM, respectively. Nonetheless, prices of durable and daily sundry article remained stable.
Chart 6.1: Industrial producer prices increased 0.2% MoM in August, same as that of last month. Ferrous metal smelting & pressing and mining auxiliary both saw accelerating growths of 3.1% and 1.5% MoM, 2.9ppt and 0.9ppt faster than that of July, boosting the overall industrial PPI by 0.21ppt and 0.03ppt, respectively.
Chart 6.2: In addition, prices of non metal mineral and chemical material & products rebounded by 0.3% MpM and 0.1% MoM in August.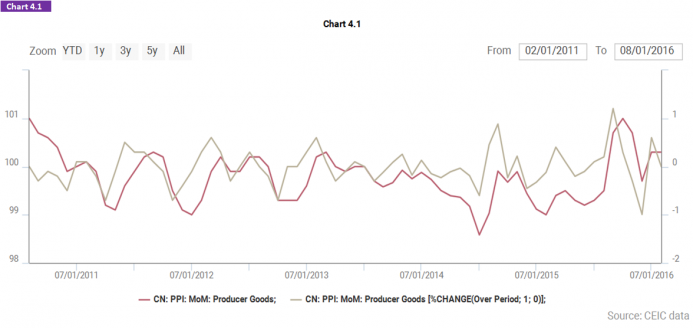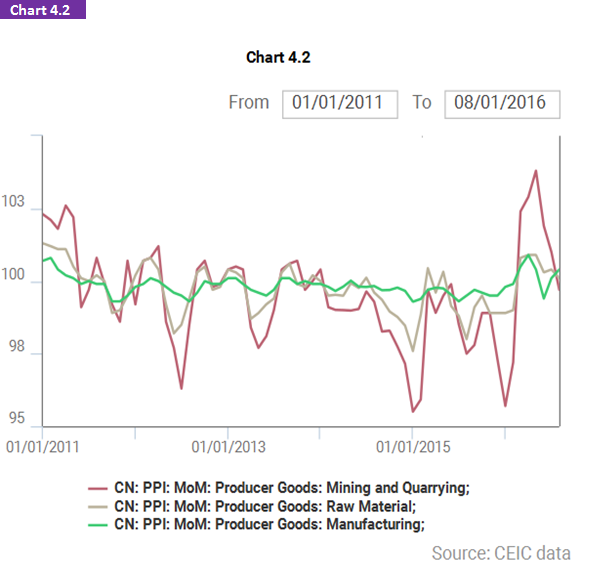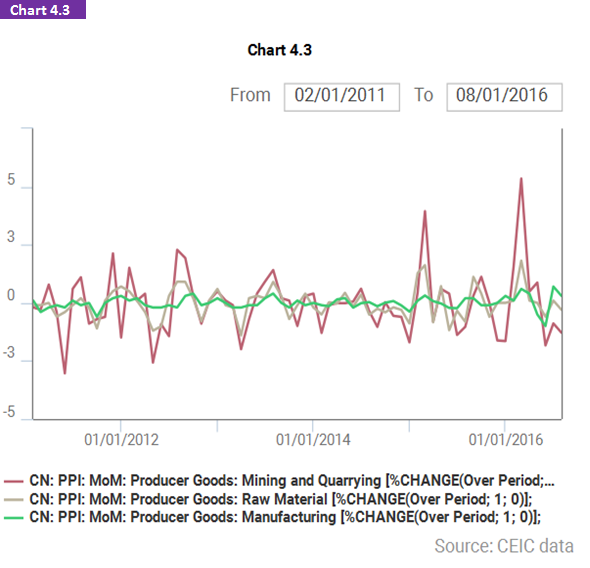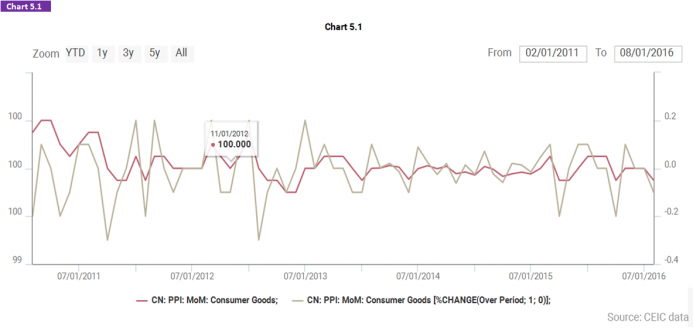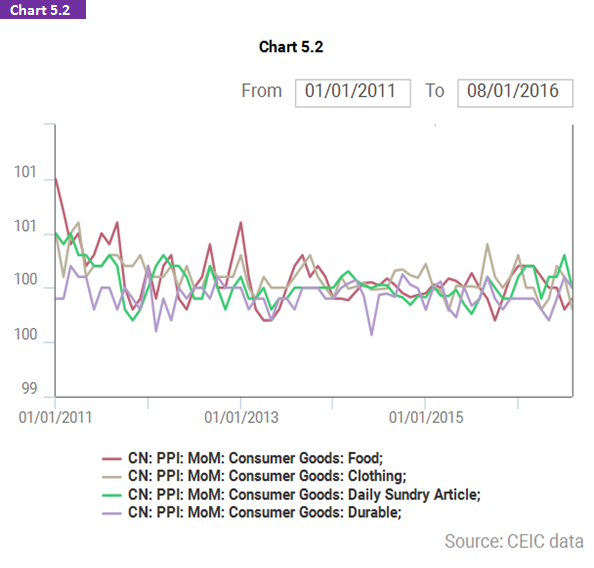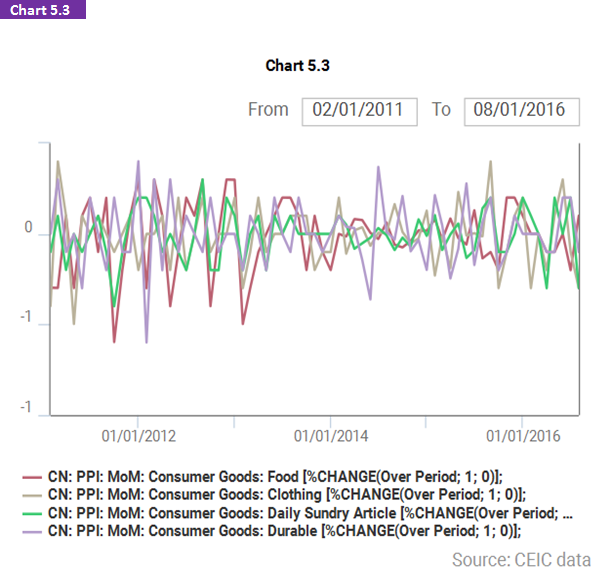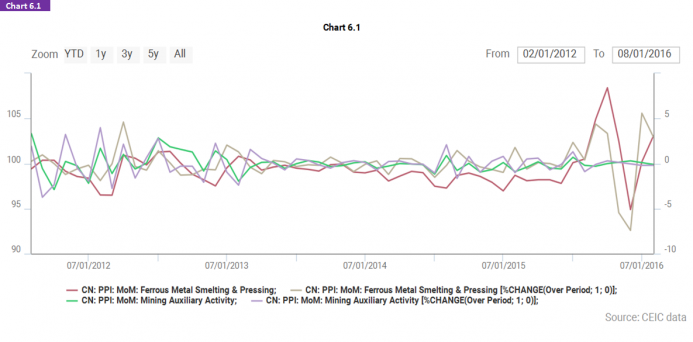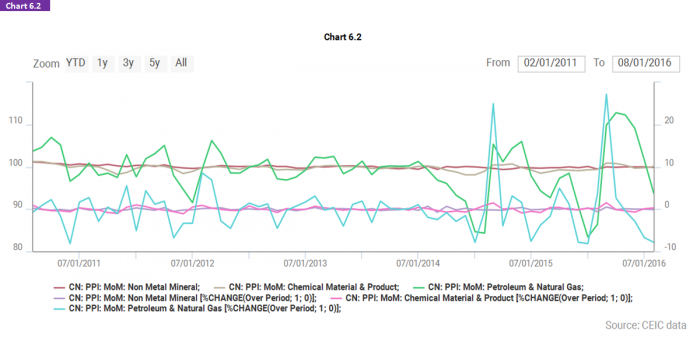 Discuss this post and many other topics in our LinkedIn Group (you must be a LinkedIn member to participate). Request a Free Trial Subscription. Back to Blog Summary