China PMI strengthens in June, beating expectations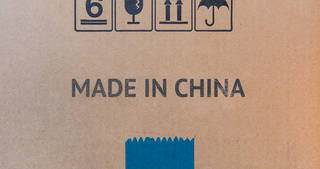 Economists have been surprised as China's PMI strengthens through the month of June, beating expectations. There are varying factors that have contributed and hindered this however...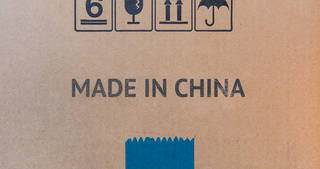 By Suyang Zhou - Research Analyst
China's manufacturing and non-manufacturing PMI climbed to 51.7 and 54.9 respectively in June, both recovered quickly in the last month of Q2 2017.
Manufacturing PMI edged up from 51.2 to 51.7 in June, beating the market consensus of 51. Large enterprises became a dominant driver in production, while manufacturing activities in small and medium-sized enterprises started to decline marginally. Such distinctive contrast implies large corporate groups, especially those state-owned enterprises (SOEs), benefited greatly from huge purchase orders and favorable policies from authorities. If this logic is correct, it's a clear intention of maintaining economic growth by government after a relatively underperforming manufacturing PMI in April and May.
Drilling into its breakdown, production (54.4) and new orders (53.1) were major drivers, rising 1.0 ppt and 0.8 ppt respectively. By contrast, employment (49.0) and supplier deliveries (49.9) were laggards, dropping 0.4 and 0.3 ppt respectively.
Domestic orders, as is measured by the difference between new orders and new export orders, slipped three months in a row. This indicates domestic demand has not recovered fundamentally amid rising new orders and overall manufacturing PMI.
Meanwhile, we found that output and input prices both recovered mildly. As such, the down trend of Producer Price Index (PPI) could be underpinned in June.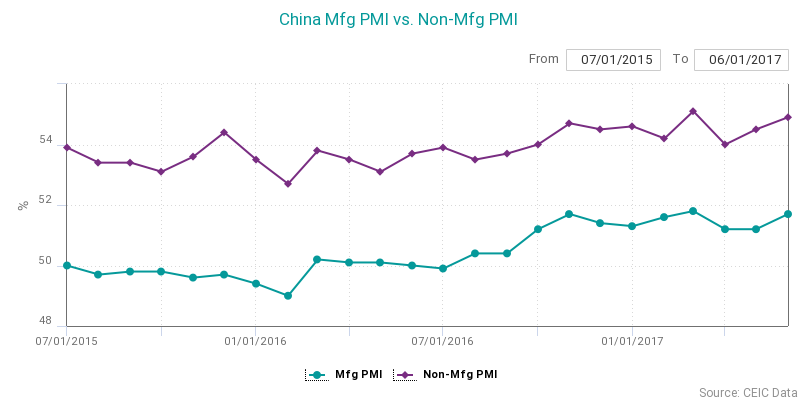 This analysis was undertaking using the China Premium Database, which can be accessed via CDMNext. For those who aren't customers, you can download a free trial to gain access to CEIC Data.

Country