China's April PMI Expansion Slowed Amid Weakened Demand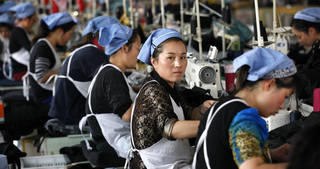 China's manufacturing and non-manufacturing PMI fell back to 51.2 and 54, respectively in April, marking a six-month low level. The headline readings implied slowing economic expansion, though both figures were still standing above 50, a neutral level between economic contraction and expansion.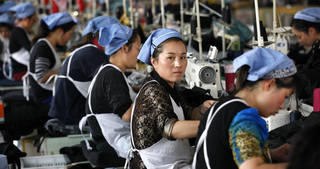 By Suyang Zhou - Research Analyst
Manufacturing PMI: shrinking demand was a biggest dragger
Manufacturing PMI dropped from 51.8 to 51.2 in April. Drilling into its breakdown, declined new orders (-1.0 ppt) was a biggest dragger, followed by employment (-0.8 ppt) and production (-0.4 ppt). These signs clearly showed a chain reaction within manufacturing sector: shrinking demand negatively impacted new orders, and hence leading to lower production and depressed hiring activities.
Domestic demand, as is measured by the difference between new orders and new export orders, slipped by 0.6 ppt in April, more than the decline in foreign demand, as export orders dropped more mildly by 0.4 ppt.
The shrinking demand also resulted in the inventory pileup of finished goods. What was worse, we found that manufacturers' willingness of re-stocking, as measured by the inventory difference between materials and finished goods, notably slipped to 18-month low in April, though inventory level of raw materials remained flat. Dampened willingness of re-stocking could thus push down the input costs in the following months.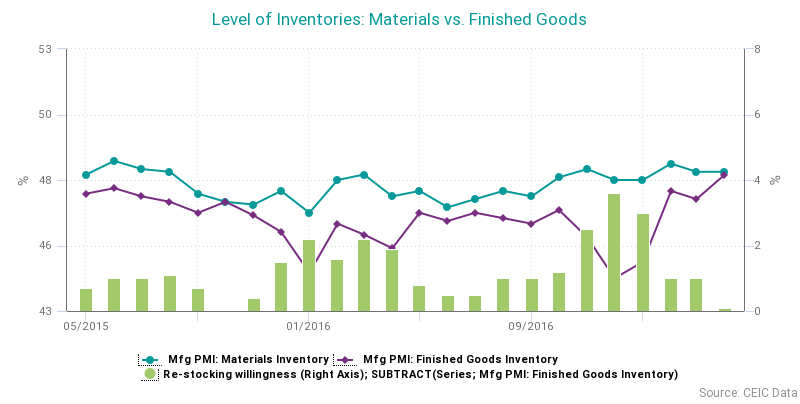 On the other hand, output prices in manufacturing PMI, a leading price indicator for producer prices, nosedived below the breakeven level of 50, which could also point to slowing PPI in April onwards.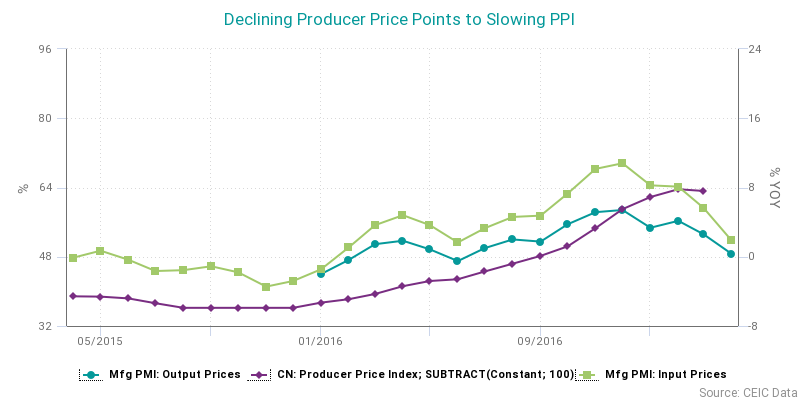 Non-manufacturing PMI: cooling demand also a big concern
Non-manufacturing PMI contracted to 54 from March headline figure of 55.1, mainly dragged by business expectation (-1.6 ppt) and new orders (-1.4 ppt). The large drop in business expectation should not be 'overanalyzed' as business expectation was still 'flying' high at 59.7.
However, the contraction in new orders, which trailed to 50.5, worth more attention. In fact, it was a new low since last September, a clear sign of cooling demand in service sectors.
This analysis was undertaking using the China Premium Database, which can be accessed by CDMNext. For those who aren't customers, you can try a free trial to gain access to CEIC Data.

Country