A Closer Overview of China's Inflation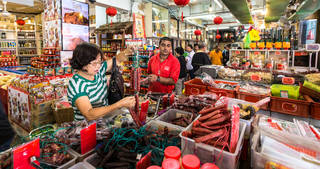 Our Research Analyst Suyang Zhou takes a look at the fluctuating figures surrounding the Chinese economy and investigates what is causing the current changes.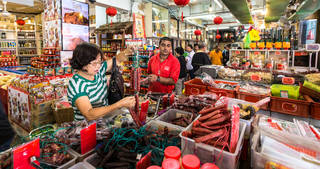 By Suyang Zhou - Research Analyst
China's headline inflation continued to show polarization in March. While producer price index (PPI), a gauge of ex-factory cost of goods, jumped by 7.6% y-o-y, consumer inflation (CPI) ONLY rose mildly by 0.9% y-o-y, following its subdued growth (+0.8% y-o-y) in February. Both figures were closely on par with market polling of 7.5% for PPI and 1.0% for CPI. The alarming difference implies the unsmoothed cost shifting from upstream and midstream industries to downstream consumers.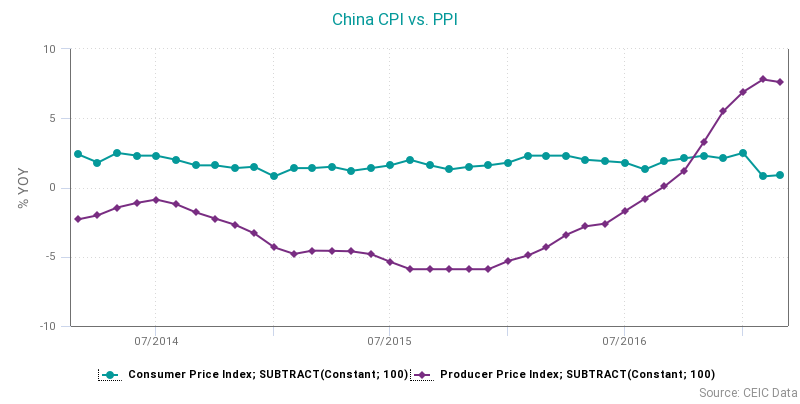 PPI
Let's look at PPI first. Input costs were quickly picking up: upstream and midstream sectors, such as mining (+33.7%), raw material (+14.9%), and processing (+6.5%), saw bullish price growth on a year-on-year basis. In contrast, ex-factory prices of consumer goods, including clothing (+1.3 %), food (+0.7%), durable goods (-0.4%), and daily use articles (+1.4%) generally remained flat.
This is a mixed sign: overcapacity is constantly being depleted in the upstream industries, raising the previously subdued input costs. Meanwhile, strong demands created by property and infrastructure investment also drive the recovery of input costs, hence improving margins of upstream producers. However, producers of consumer goods in the downstream are having difficulty transferring the soaring input costs forward to end products due to sluggish consumer demand. This could ultimately hurt profits of downstream producers.
CPI
On the other hand, China's consumer price edged 0.1% faster on a year-on-year basis compared to February low (+0.8%). However, food prices weakened and edged down 4.4% y-o-y. Among the food category, prices of fresh vegetables (-27.9%), eggs (-11.8%), and pork (-3.2%) were the key laggards.
Excluding sluggish food prices, non-food CPI edged moderately higher to 2.3% y-o-y, led by increasing service costs in healthcare (+5.3%), residence (+2.4%), education & recreation (+2.3%), and transportation & communication (+2.0%) sectors.
Inflation Outlook
Though headline consumer inflation may fail to reach the annual target of 3%, core CPI, with volatile food and energy prices excluded, was steadily moving higher to 2% y-o-y in March. Looking ahead, core CPI will continue the reflation pace amid the rising prices of non-food consumer goods and services.
PPI, on the other hand, will gradually recede from its February high (7.8% y-o-y) as base effect moderates. 
This analysis was undertaking using the China Premium Database, which can be accessed via CDMNext. For those who aren't customers, you can download a free trial to gain access to CEIC Data.

Country