China's Real GDP Rose 6.8% in Q3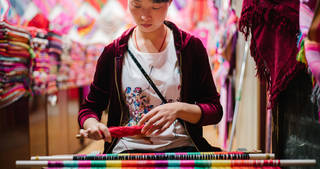 As Q3 of 2017 comes to a close, how have the main indicators of the Chinese economy fared so far this year?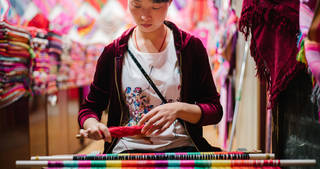 By Suyang Zhou - Research Analyst
China's 3Q2017 GDP rose 6.8% y-o-y, on par with market consensus. From a year-to-date (YTD) perspective, GDP has expanded at a very stable pace of 6.9% y-o-y. Recent macro indicators, including PMI, foreign trade, and industrial profits, pointed to improved demand from home and abroad, which propped up the Chinese economy. 

Better Economic Structure
We saw positive signs within China's economic building blocks. Above all, the tertiary industry has become a strong pillar of the Chinese economy as it rose 8% y-o-y in 3Q2017, faster than both the first and second quarters. As of 3Q2017, tertiary industry accounted for 53% of the national economy.
Furthermore, final consumption has surpassed capital formation and has become the largest driver of GDP. In the latest data summary, the contribution share of final consumption rose further to 64.5% in 3Q2017. By contrast, capital formation shrank to 32.8%. Altogether, domestic demand (final consumption + capital formation) contributed 97.3% to GDP growth.  
Quarter-end Jump in Manufacturing Industry
Industrial production once again rebounded in the final month of the quarter, accelerating to 6.6% y-o-y in September; 0.6 ppt and 0.2 ppt faster than headline figures in July and August. 
By industry, mining (-3.8% y-o-y) dived further due to ongoing production control. The manufacturing industry bounced back prominently to 8.1% y-o-y, which was much faster than August's 6.9%. Electricity, Gas & Water Production and Supply were up 7.8% y-o-y in September.  Accelerated manufacturing is attributed to demand recovery. 
Consumption Upgrade
As per demand perspective, retail sales were up 10.4% y-t-d, y-o-y in the first three quarters. Online retail consumption of goods saw an impressive growth of 29.1% y-t-d, y-o-y - nearly three times faster than overall retail sales growth.
Some consumer discretionary industries saw much faster growth, including Sport & Recreational Goods (+17.4% y-o-y), Furniture (+13.3% y-o-y), Cosmetics (+12.1% y-o-y) and Construction & Decoration Material (+12.6% y-o-y). This suggests a consistent consumption upgrade in households. 
Slower Private Investment
However, investment hasn't been quite as impressive. Year-to-date fixed asset investment (FAI) decelerated by 0.3 ppt to 7.5% y-o-y, of which state investment (RMB16816.4 bn) was up 10.9% y-o-y, and private investment (RMB27752 bn) was up 6.0% y-o-y.
Better Foreign Trade
Import (+18.7% y-o-y) and export (+8.1% y-o-y) recovered in September. Both accelerated by 5.4 ppt and 2.6 ppt, respectively (in dollars). Meanwhile, Terms of trade (TOT) in September also saw a marginal increase, but foreign trade is volatile. In the long run, China's foreign trade depends on demand from overseas and change of the RMB exchange rate.
Subscribers can access our full report here.
This report was undertaken using the China Premium Database. Try CEIC Data for a 10 day free trial to gain access to over 4 million data series.

Country