Investigating China's GDP: Top Drivers to Watch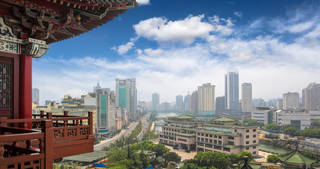 Our new Research Analyst Suyang Zhou has taken a look at the increasing China GDP figures and what factors are contributing to their fast economic growth.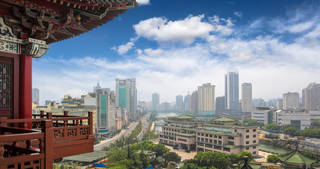 By Suyang Zhou - Research Analyst
China's year-on-year GDP growth accelerated in Q1 2017 for the second straight quarter, outpacing market consensus. The headline number, 6.9%, was mainly driven by the acceleration from the secondary industry, the recovery of retail consumption, and the massive fixed asset investment (FAI) in manufacturing, infrastructure and real estate sectors. 
From the production side, March industrial output accelerated to 7.6% y-o-y, a new high since December 2014. 16 out of 17 industries saw growth pickup compared to the December headline figures. The combination of ongoing industrial inventory depletion and bullish infrastructure demand led to fast price recovery of producer goods for five consecutive quarters, stimulating the investment expansion in secondary industry, particularly in manufacturing. However, the sluggish consumer inflation implied bumpy cost shifting from upstream industries to downstream consumers. 
From the demand perspective, consumption contributed the most (77.2%) to Q1 2017 GDP growth as retail sales notably bounced back. Looking into the sales breakdown, estate-related consumption, including construction & decoration materials, furniture, household appliances, and automobiles, had bullish growth in March. 
Investment also saw strong tailwind. Both Fixed Asset Investment (FAI) and private FAI sped up compared with Jan-Feb headline figures on a year-to-date basis. Investment in manufacturing, infrastructure, and real estate development contributed 86.2% to total FAI growth in the first quarter, according to National Bureau of statistics. The notable acceleration of private FAI owed to the faster implementation of Public-Private Partnership (PPP) programs by authorities in the 2H 2016, given the nosediving growth of private FAI since last July. Meanwhile, the real estate sector is a hotspot and continuously attracts massive investment. Real estate investment edged higher to 9.1% year-to-date in March, predominantly underpinned by investment in residential flats. However, investment in commercial and office buildings continued downwards. As tightening policies are taking effect, room for future real estate investment growth is likely to be constrained. 
As for foreign trade, China's first quarter headline figures exhibited resilient demand recovery from both domestic and foreign sides. Imports of raw commodities surged in value and quantity as prices of international commodities bottomed out and domestic industrial producers started restocking. While foreign demands picked up against the backdrop of foreign economic recovery. This can be shown in the rising export leading index and new export order index. 
It's a good start for the 'uncertain 2017', but headwind is gaining strength for two reasons. Firstly, real estate investment, a major driver for first quarter GDP, may slow down in light of the ongoing policy constraints and credit tightening, which could further dampen the estate-related consumption. Secondly, credit growth will be tempered as financial deleverage is escalating to control risk.  
This analysis was created using the China Premium Database. Check this data out in CDMNext or for those who aren't customers, try a free trial to gain access to CEIC Data.

Country