China: GDP Forecast - Real Estate 2018-20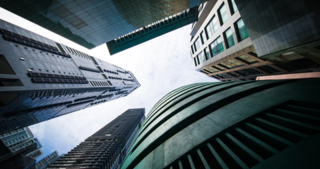 CEIC Data's Asia Forecasting Service reveals insights predicting a 3.05% increase in the country's GDP nominal services, more specifically real estate. The forecast is a move from 1747.95 RMB bn in September 2018 to 1817.60 RMB bn in December 2018. Further upward growth has been predicted, with a forecast of 1948.96 RMB bn in September 2019, 2017.54 RMB bn December 2019, 2134.11 RMB bn September 2020 to 2199.12 December 2020.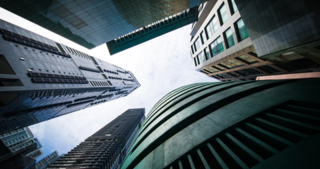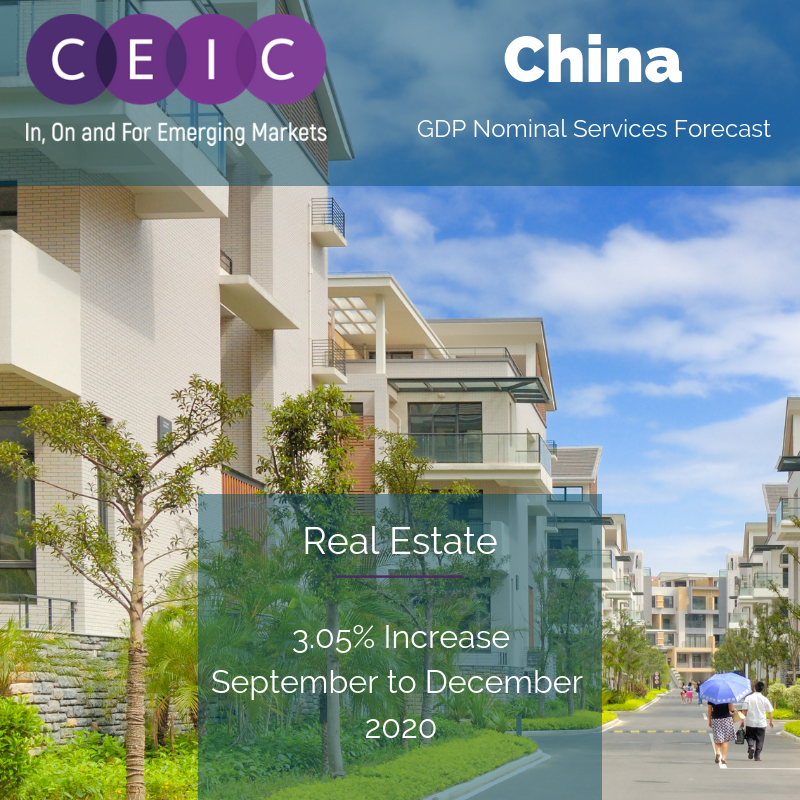 This data was taken from the indicator pages on the CEIC website. More detailed data and analysis can be found in the CEIC Global database - get in touch for a free demo to gain access.
Country
Industry