China Consumer Price Index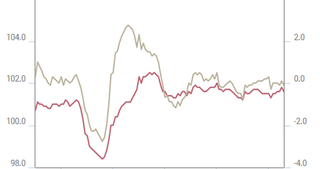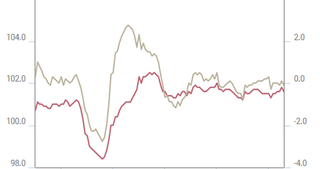 CEIC Gallery/Emerging Economies - October 6th, 2016
Summary
In August, China's CPI rose 1.3% YoY, which marked the slowest growth since October, 2015, 0.4ppt lower than the median forecasr of 1.7% YoY. However, core CPI excluding food and energy flattened at similar level compared to the same period of last year.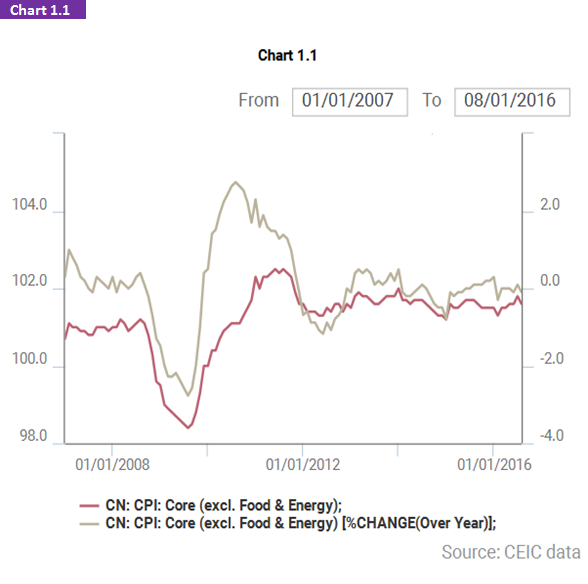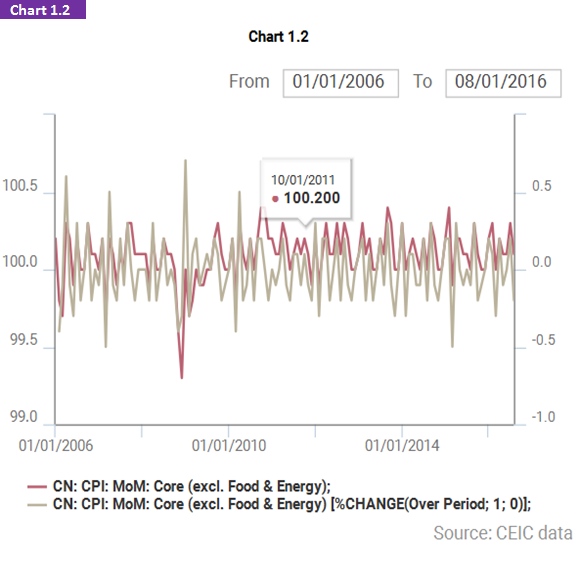 Food price, especially the port price, is the dragging force
Chart 2.1: The big discrepancy between CPI and Core CPI is mainly caused by the dropping food price. Due to high base last year, food price occured the biggest decline of 2.3% YoY since February, 2015.
Chart 2.2: Notably, food price largly increased by 1.6% MoM last August, which was the greatest single-month increase since 2011.
Chart 2.3 & 2.4: Specially, slumping pork price is the main dragging force. In August, pork price dropped 11.04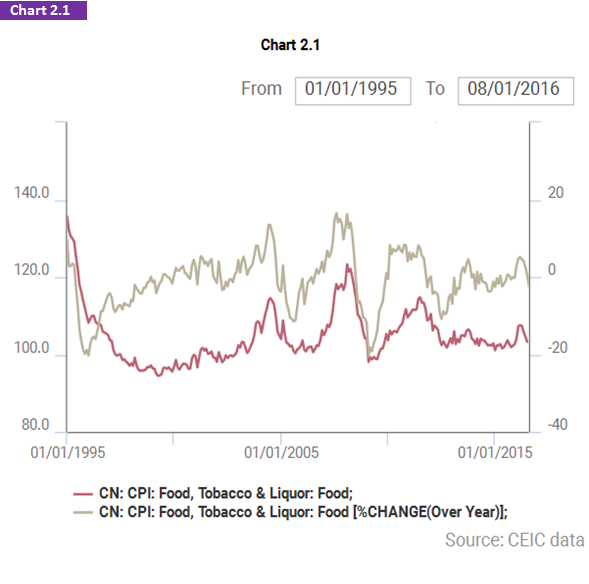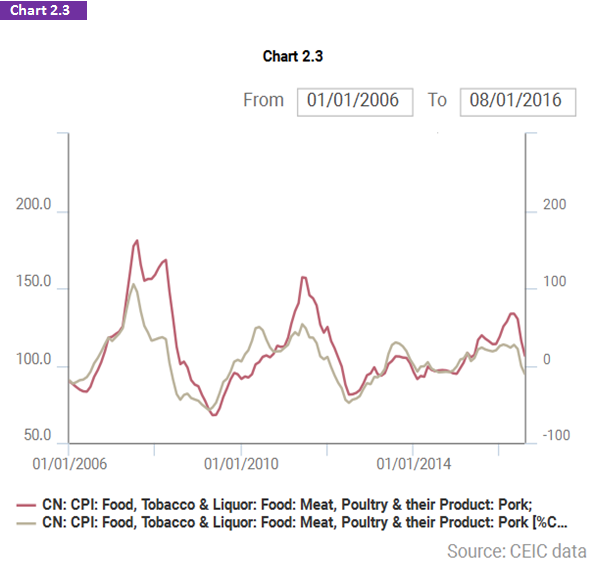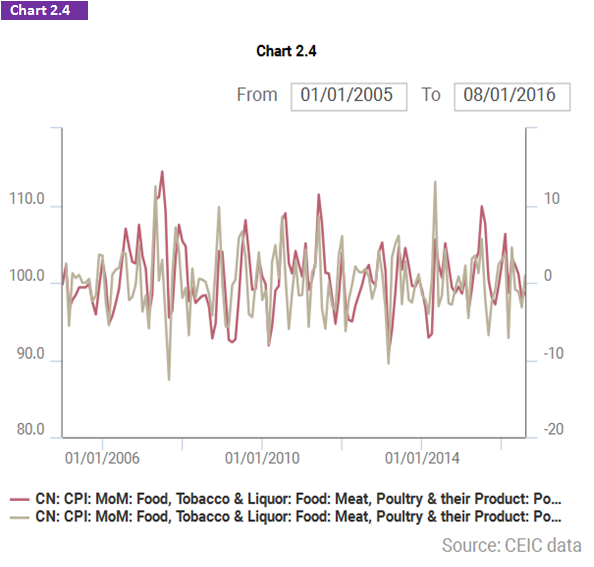 Non-food CPI
Chart 3: Non-food CPI remained stable in August, namely, 0.3% YoY.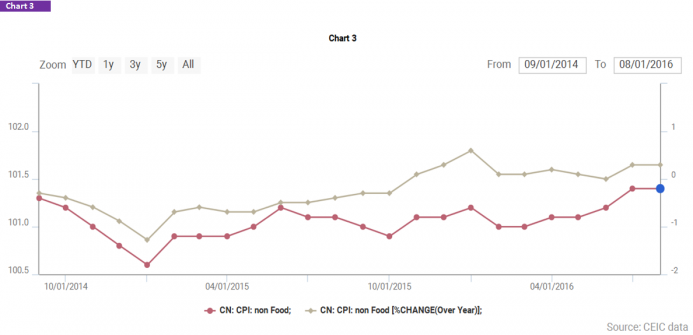 Future Supporting Force
Chart 4: Due to the booming property market, rental price continued to increase on a quarter-on-quarter basis for the seventh month. Looking foward, strong rental market is going to support the overall CPI index from continuing sliding.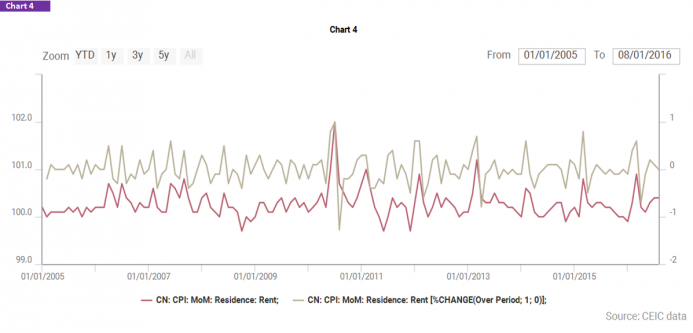 Discuss this post and many other topics in our LinkedIn Group (you must be a LinkedIn member to participate). Request a Free Trial Subscription. Back to Blog Summary