Catalonia and Spain - economic comparison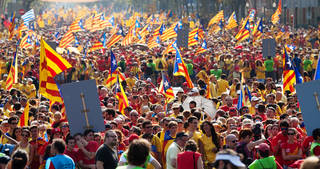 The government of Spain's richest province per nominal GDP, Catalonia, has announced its intention to hold a pro-independence referendum in October, despite the assurance of the Spanish Prime Minister that the central authority would not accept its results. CEIC provides a quick overview of Catalonia's stats compared to the overall level of Spain.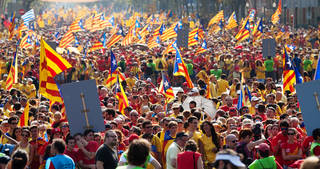 By Alex Cull - Marketing Manger and Georgi Ninov - Research Analyst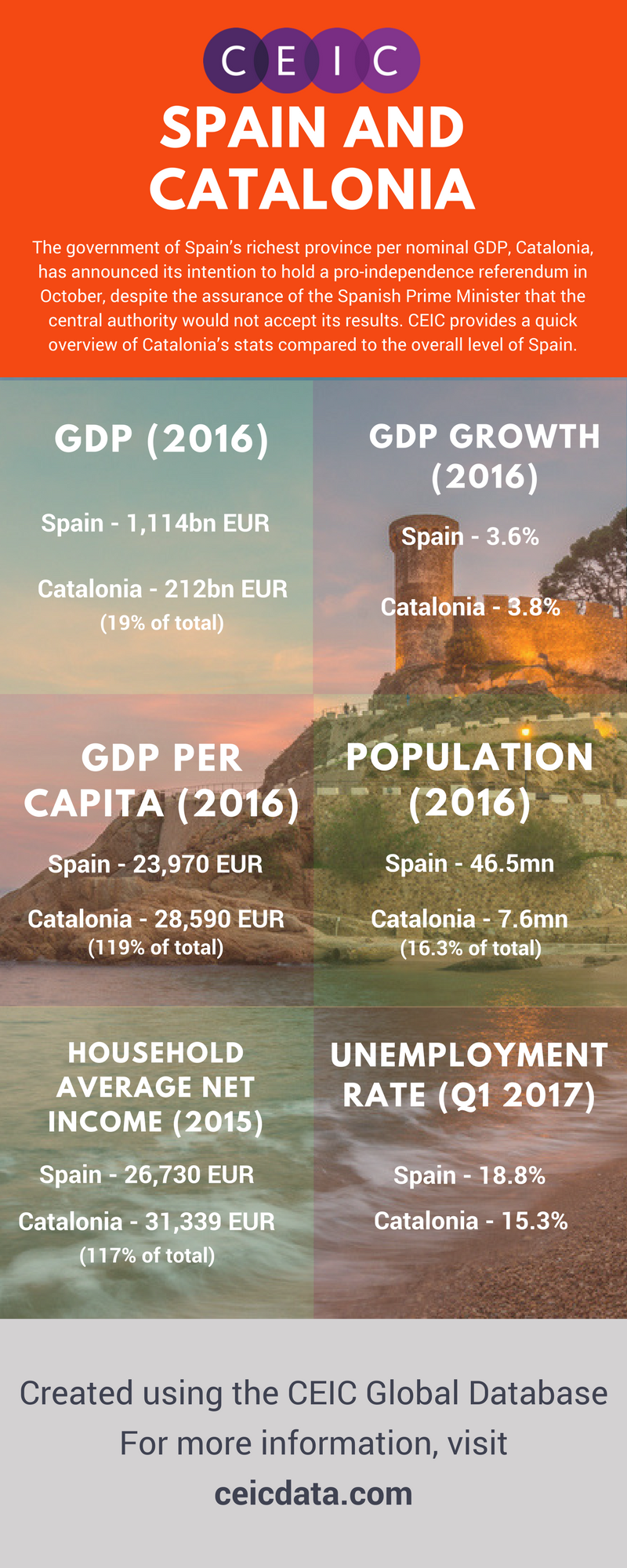 To gain access to CEIC Data, try a 10 day free trial.

Country