Bangladesh Economic Overview 2017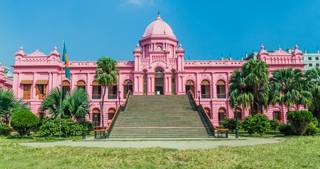 Steady monetary policy management and fiscal discipline have contributed to continued macroeconomic stability in Bangladesh. Driven by domestic demand, real GDP growth is expected to exceed 7% for a third consecutive year in FY2018, while inflation increased slightly, mainly due to higher food prices. Macroeconomic performance is set to remain robust in the coming year and inflation broadly stable.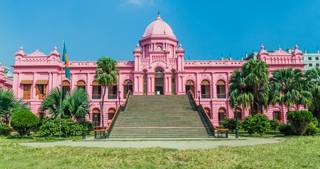 By Alex Cull, Marketing Manager and Kamen Parushev Head of Insight Team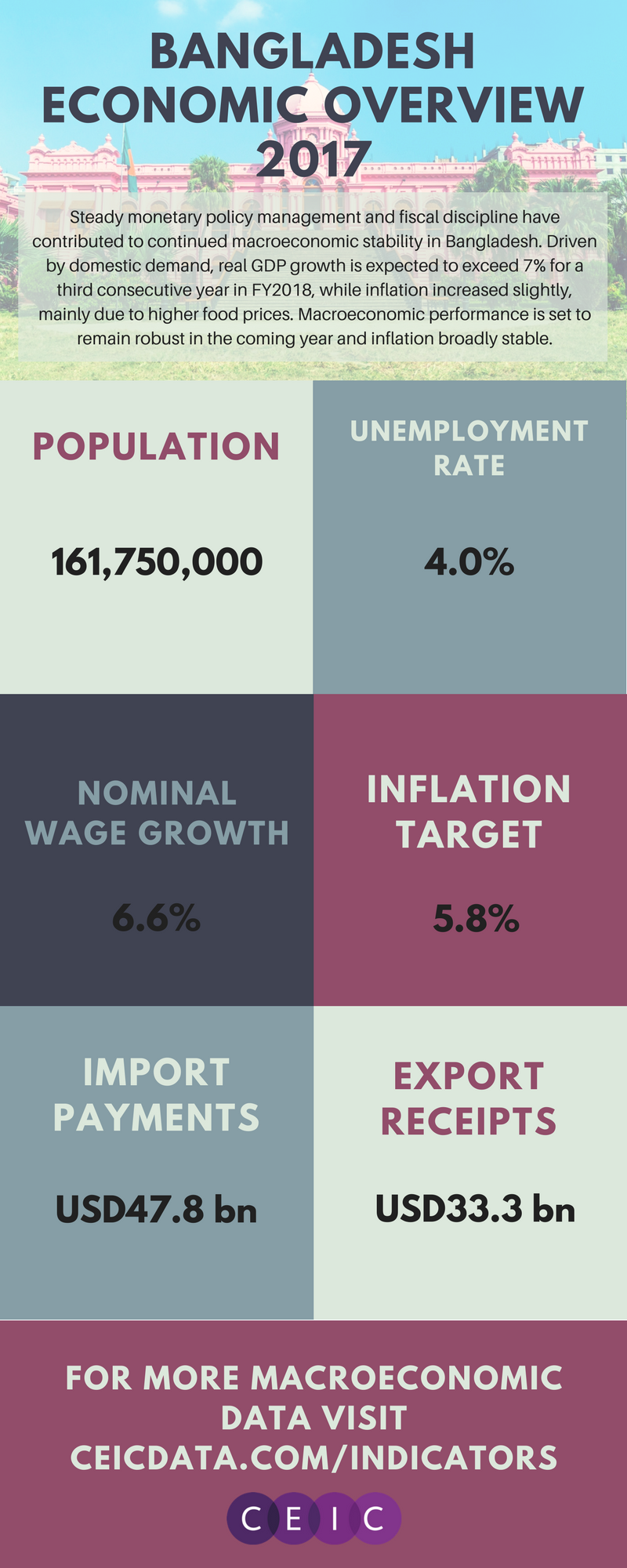 This infographic was created using data from the CEIC Global Database, which can be accessed via CDMNext. For those who aren't customers, find out more information on CEIC Global Database or try a free trial.

Country