Australia: Livestock Production 2018
According to Australia's Bureau of Statistics, the country produced 257,051 tonnes of red meat in January, this year. Looking at the trend for 2018, production of red meat increased by 77,567 by May 2018, when the total production number was 334,618 tonnes. The period from May to July saw a decline in production by 37,056, wrapping up July having produced 297,562 tonnes.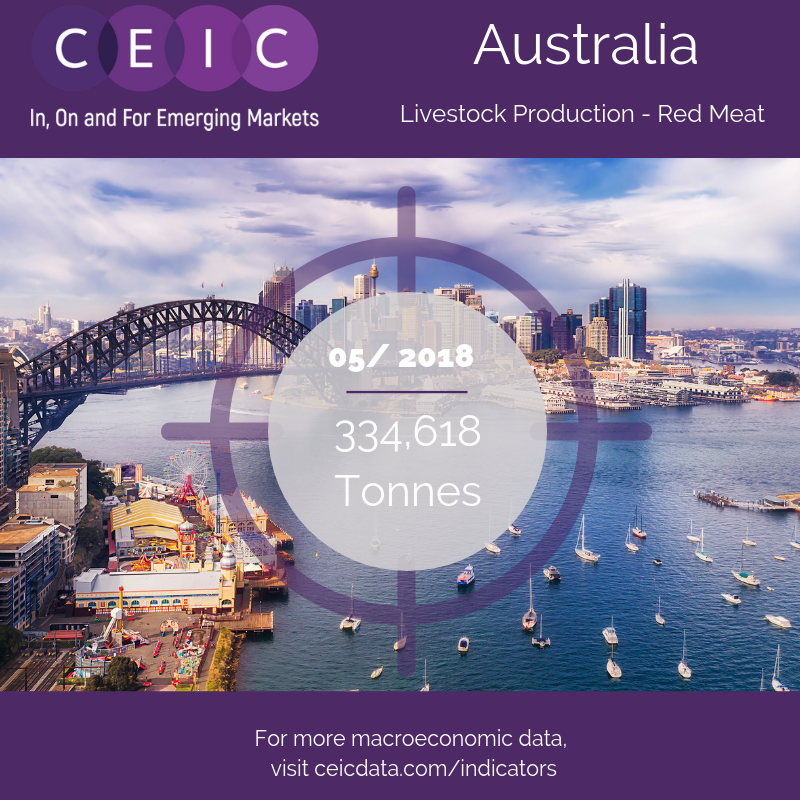 This data was taken from the indicator pages on the CEIC website. More detailed data and analysis can be found in the CEIC Global database - get in touch for a free demo to gain access.
Country
Industry