Australia – Worries Despite Historical GDP Growth Run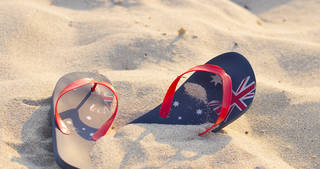 Australia has experienced a continuously positive GDP growth for the last 26 years despite being surrounded by international economic turmoil, especially in recent years. Is this long run about to come to an end with a first look analysis on Australia in the beginning months of 2017?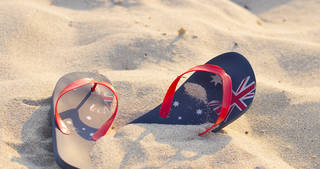 By Georgi Ninov - Research Analyst
While Australia continued its remarkable run of 26 years of positive GDP growth in a row, the slowing down of the economy in the first quarter of 2017 might signify the end of Australia's run. Real GDP grew 1.7% annually and only 0.3% compared to the last quarter. Household and government expenditure showed slow but stable growth with 2.9% and 2.3% respectively, whereas investment decreased at -0.4%, driven by private investment that has been declining ever since Q2 2014. In terms of Gross Value Added, the agriculture sector has performed well, growing at 14.7%, but strong contributors like mining, manufacturing and construction all declined in comparison to Q1 2016.
A number of factors can be assessed as contributing to Australia's recent economic issues. Foreign investment declined dramatically in 2016 with total inflow of funds being negative (-19.3bn USD) compared to an inflow of 63.8bn in 2015. This result is not least due to a decrease in Chinese investment, which in 2016 was 3.5 times lower than its peak in 2013. Australia was one of the countries that benefited most from the Chinese economic boom, with China investing heavily in Australia's mining sector, especially with coal and steel.
For now, public spending seems to play an important role in cushioning the effect of the declining mining sector. Public sector employment has been rising considerably faster than in the private sector but a problem is present however due to the slow wages growth in both sectors. This in turn affects household spending the result of which, combined with the slight increase in inflation and a decline in consumer sentiment, can serve as a warning sign for an upcoming consumer crunch.
The outlook for Q2 2017 is also hampered by external effects. The tropical cyclone "Debbie" that hit Australia in March/April caused significant damage in the areas of Queensland and New South Wales and caused around 1.8bn USD in damage affecting infrastructure, the coal and the sugar industry.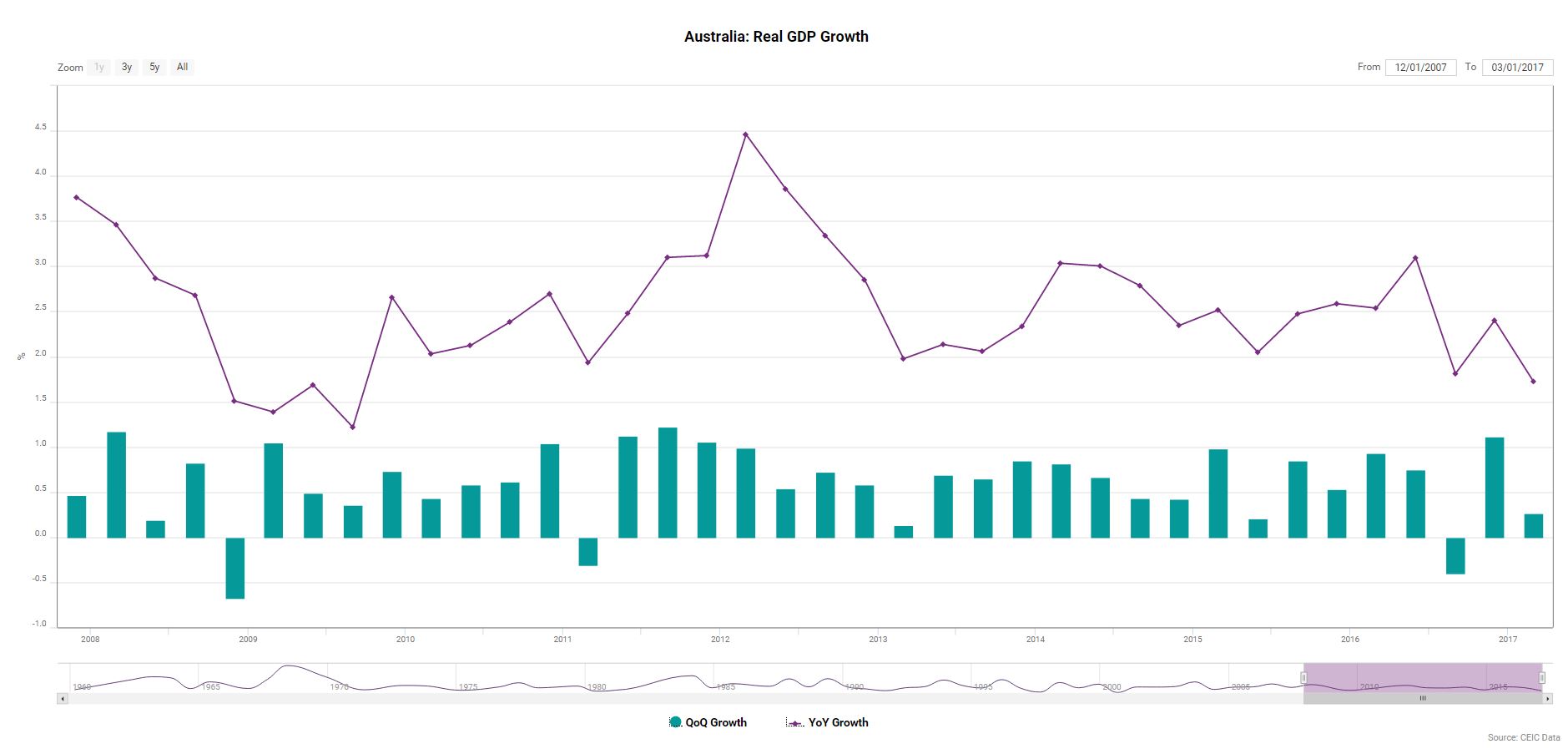 This analysis was created using the Global Database and the World Trend Plus Database which can both be accessed via CDMNext. For those who aren't customers, try a 10 day free trial to gain access to CEIC Data.

Industry