Canada and Europe sign trade agreement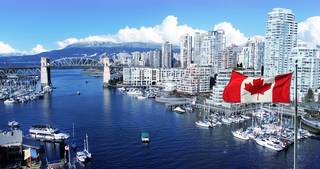 Canada and Europe have signed a trade agreement which will have a large impact on their current international trade relations. Georgi Ninov looks into what the deal includes, its impact and the current trade figures between the two.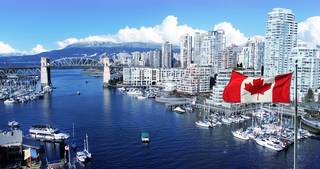 By Georgi Ninov - Research Analyst
On February 15th, 2017 the European Parliament officially approved the introduction of the Comprehensive Economic and Trade Agreement (CETA) between EU and Canada. The treaty is set to drop almost all trade tariffs between the two parties and by that reducing the cost of doing business for investors on each side.
European institutions believe that the agreement would bring billions to the economies of EU and Canada, while critics describe it as a threat to the high standards of European goods (especially foods) and as giving too much power to large corporations in legal disputes. Currently, exports to the EU amount to around 7% of Canada's total exports, while EU's export percentage to Canada is around 2% of all.
CETA is expected to influence the following areas:
Competition: EU and Canadian companies will now compete on an equal basis between each other and will have better conditions compared to foreign companies (i.e. those that are not benefited by other existing treaties). Firms will also be allowed to participate in bids for public contracts. Moreover, neither of the parties will impose any new restrictions on foreign shareholdings.
Food and Agriculture: Zero tariffs would increase greatly the access of food products on both sides. In addition to this, trademark foods (such as various types of French cheese, Czech beer, etc) will be offered under their own names and food brand imitations will be regulated.
Services: New opportunities and better conditions will be provided for companies that specialize in services – mostly in the areas of telecommunications, finance, engineering and environmental services.
Job market: Canada and EU will work on recognizing professional qualifications thus facilitating the access of professionals in the job markets on both sides. This is especially significant for people working in regulated professions (architects, engineers etc).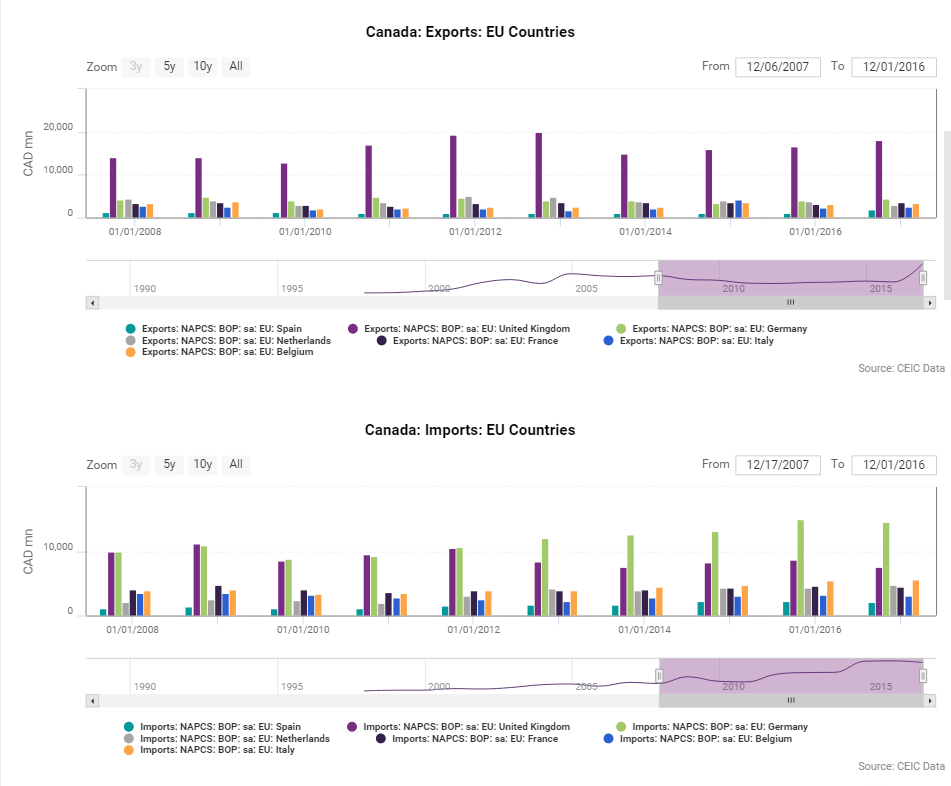 For more information on CETA, check out the insight in the Gallery on CDMNext. For those who aren't customers, explore ways to gain access to CEIC Data.
Country
Industry