China – Record Steel and Aluminum Output for Strong Q2 GDP Growth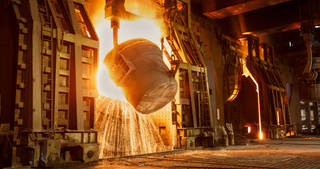 China broke manufacturing records for steel and aluminium in Q2 of 2017, meeting the intended expansion target for the quarter.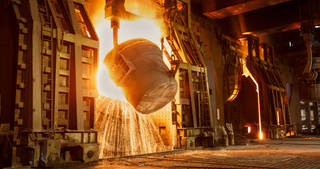 By Kamen Parushev - Research Analyst
Chinese real GDP grew with 6.9% in Q2 2016 mirroring the performance from the previous quarter and comfortably meeting the 6.5% expansion target for 2017. The growth was spurred by a combination of strong industrial production, stable investment and resilient trade results. The favorable economic outlook is a necessary prerequisite for the government's ambition to achieve their economic reforms in 2017.
China's production of crude steel in June hit the record amount of 73.23mn metric tons outperforming its previous top output in April (72.78mn), growing annually at 5.4% and promising a high overall world output for the month, possibly surpassing the previous peak in March. Production of aluminum (another commodity where China is the undisputed world leader) also broke the record at 2.93mn metric tons, a 9.1% increase compared to June 2016.
Chinese industrial was also successful in other key areas production in June. Coal output increased by 11.1% signaling a resurgence in the sector after a prolonged period of negative growth in 2016. Automobile production increased by 6.5% (2.25mn units produced) while semiconductors and microcomputers accelerated even more significantly at 23.7% and 21.5% respectively.
Factors outside the industrial sector also contributed to the healthy outlook of the Chinese economy. Inflation remained at the same level as in May (1.5%), matching market expectations. The same goes for PPI, retaining its stable and expected 5.5%. Exports remain strong in June increasing with 11.3% signaling that global demand for Chinese goods remains strong. Domestic demand is also resilient, with imports rising at 17.2%.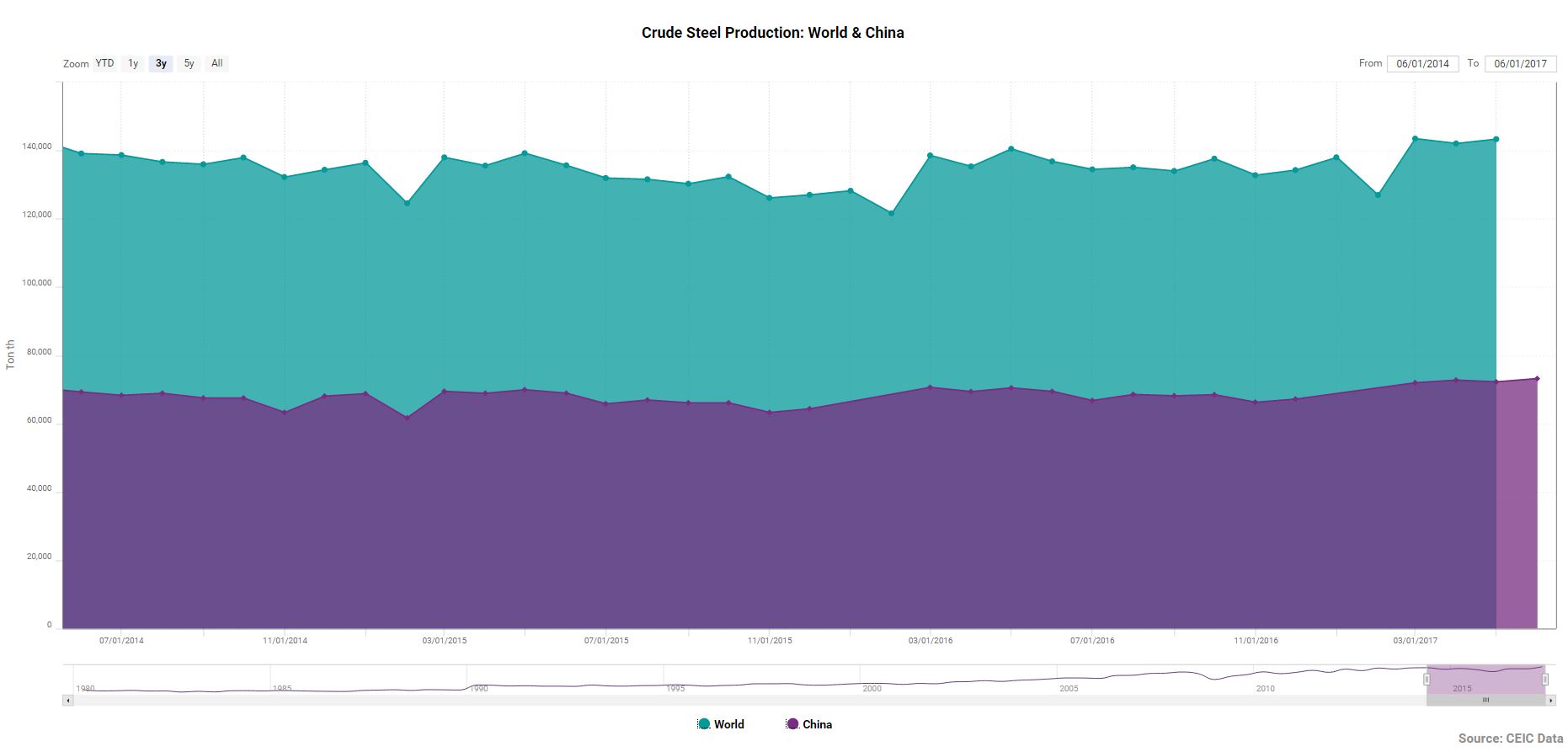 This analysis was undertaken using the China Premium Database which is available for customers via CDMNext or via a 10 day free trial.

Country